If you're always horny, and if sex is on your mind every minute of the day, you might be curious whether that's normal or healthy. Well, men think about sex 19 times a day, while women think about sex 10 times a day.
Where do you stand?
Okay, take a deep breath. These estimates are far from constant, nor do they set any kind of standard. In fact, there is no standard: what gets one going is pretty subjective.
Plus, there are a lot of factors that contribute to a person's libido or sex drive. Sexual desire isn't exactly constant either; it can change in response to all sorts of factors.
Wondering why you're always horny and what to do about it? Well, here's the short answer:
Things to know
A high sex drive can be caused by psychological factors such as age, mental health, and relationship status.
Fluctuations in hormone levels, known aphrodisiac foods, and certain substances or drugs may also be to blame for a revved-up libido.
You can channel your sexual energy into creative hobbies, a newfound relationship, or even a good workout!
To learn more about your heightened sex drive and how you can deal with it, here's what we'll discuss:
---
7 Reasons Why You're Always Horny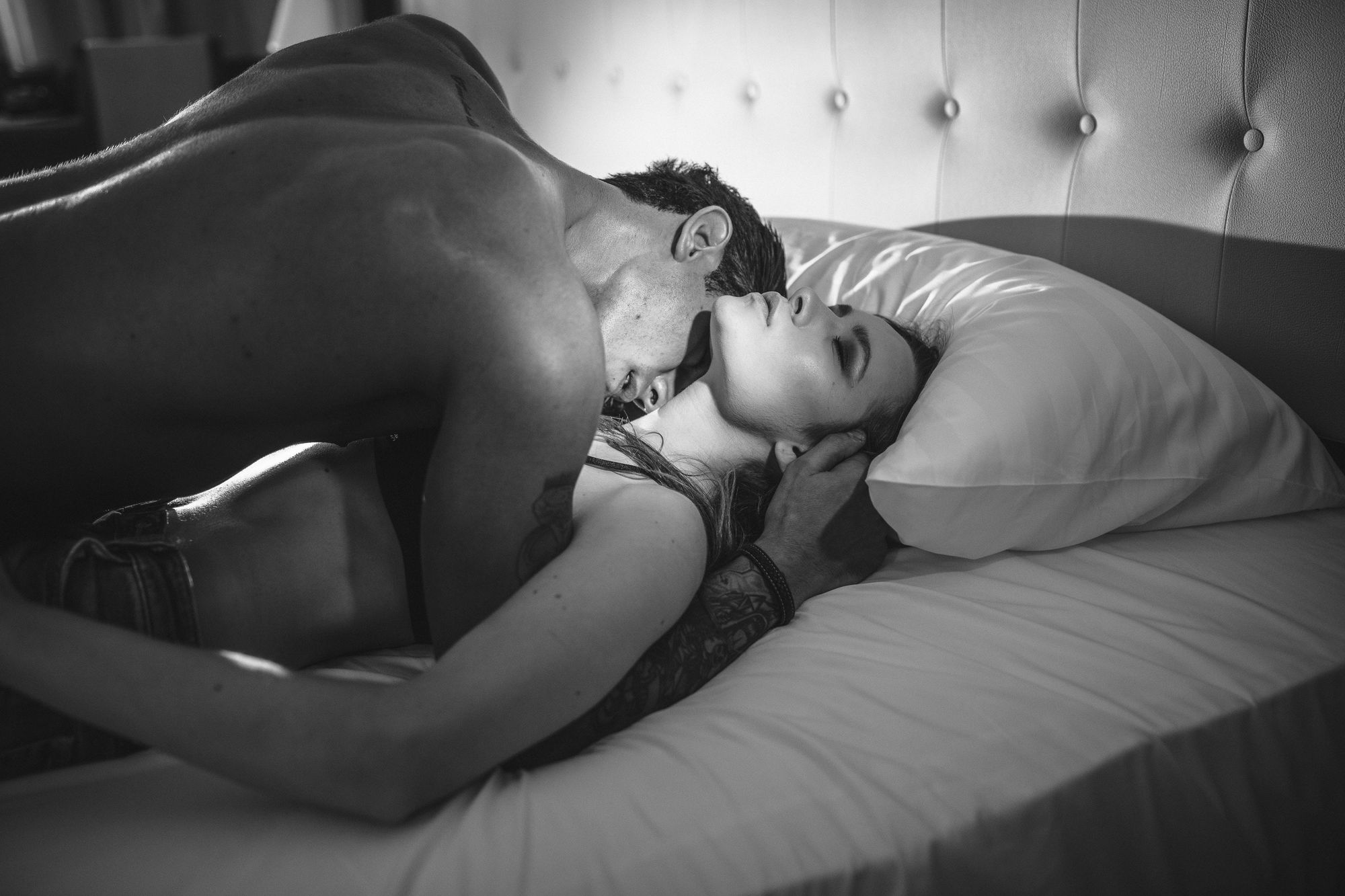 Your sex drive can be affected by a variety of biological, psychological, and social factors. So if you're always horny, you can probably blame it on one of the following reasons:
1. Hormones
The sex hormones progesterone, estrogen, and testosterone play a significant role in sexual function. Not only do these hormones fluctuate over the course of one's life, but they also do so daily as well.
Naturally, these shifts lead to changes in one's sex drive. An increase in testosterone, in particular, is known to increase sexual arousal in both men and women.
If you're a cisgender woman:
A higher sex drive is normal at certain times during your menstrual cycle. When you're ovulating, which is about 14 days after your period, your sex drive might get a healthy boost because of a spike in estrogen levels.
You're also more likely to be turned on just before your period. Sometimes, actually being on your period can leave you more aroused than normal.
Pregnancy can also cause hormonal fluctuations that can make you more horny than usual. In the first few weeks and over the next couple of months, your sex drive might be all over the place, making you crave more sexual activity with your partner.
As you near the end of your 20s, your sexual desire might increase. In fact, women between the ages of 27 and 45 experience more frequent and intense sexual fantasies. If you're in this age group, your sex drive is at its peak.
If you're a cisgender man:
Testosterone, which is responsible for sexual arousal, is at its highest during adolescence and your 20s. After that, it may slowly start to decrease. If you're staying fit and healthy, this might be giving your testosterone levels a natural boost and contributing to increased sexual desire.
2. Exercise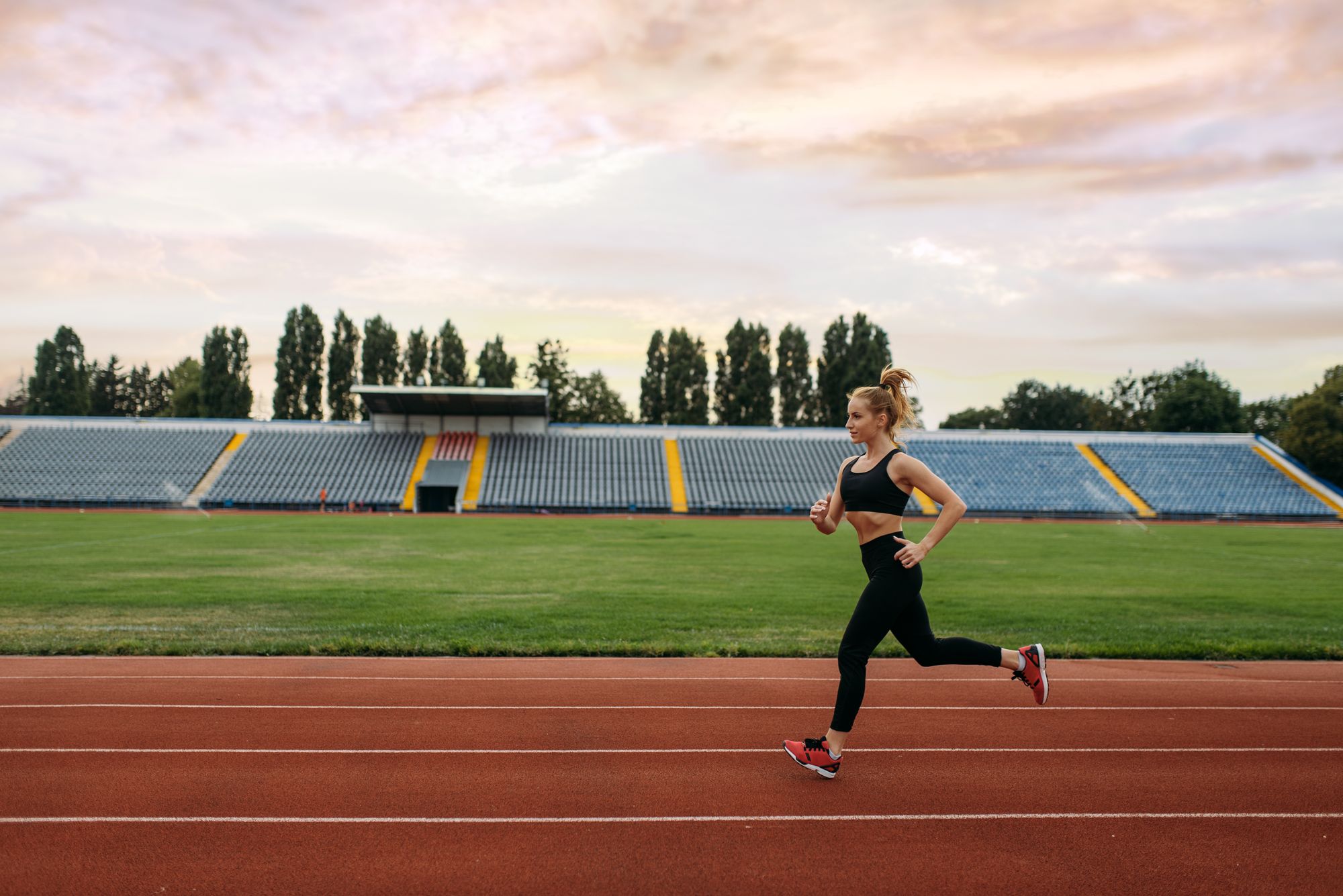 Exercise releases feel-good hormones that can lead to an increase in energy levels and sexual desire. For women, in particular, sexual arousal is strongly influenced by cardiovascular endurance. When you're looking and feeling your best, the idea of things heating up in the bedroom will fill you with excitement as opposed to dread.
3. Diet
Did you know that some foods can increase arousal and make you crave more sex than usual? These are known as aphrodisiac foods because of the important role they play in improving sexual desire and pleasure:
Avocados
Chocolate
Celery
Blackberries
Almonds
Bananas
Oatmeal
Mangoes
Sesame seeds
If you're eating your fill of these known aphrodisiacs on a regular basis, it's no wonder you're fired up lately.
4. Alcohol and drugs
Have you noticed how, after a drink or two, you feel more relaxed? Alcohol and other substances can lower your inhibitions and make you hornier than usual. If you've been having a daily dose of wine, it's not only improving your heart health, but it may also be revving up your sex drive.
As a stimulant, caffeine is another popular offender. If you're drinking more coffee than usual, don't rule it out. Another reason your sex drive might be higher is if you've recently stopped taking certain medications or lowered your dose.
5. A new relationship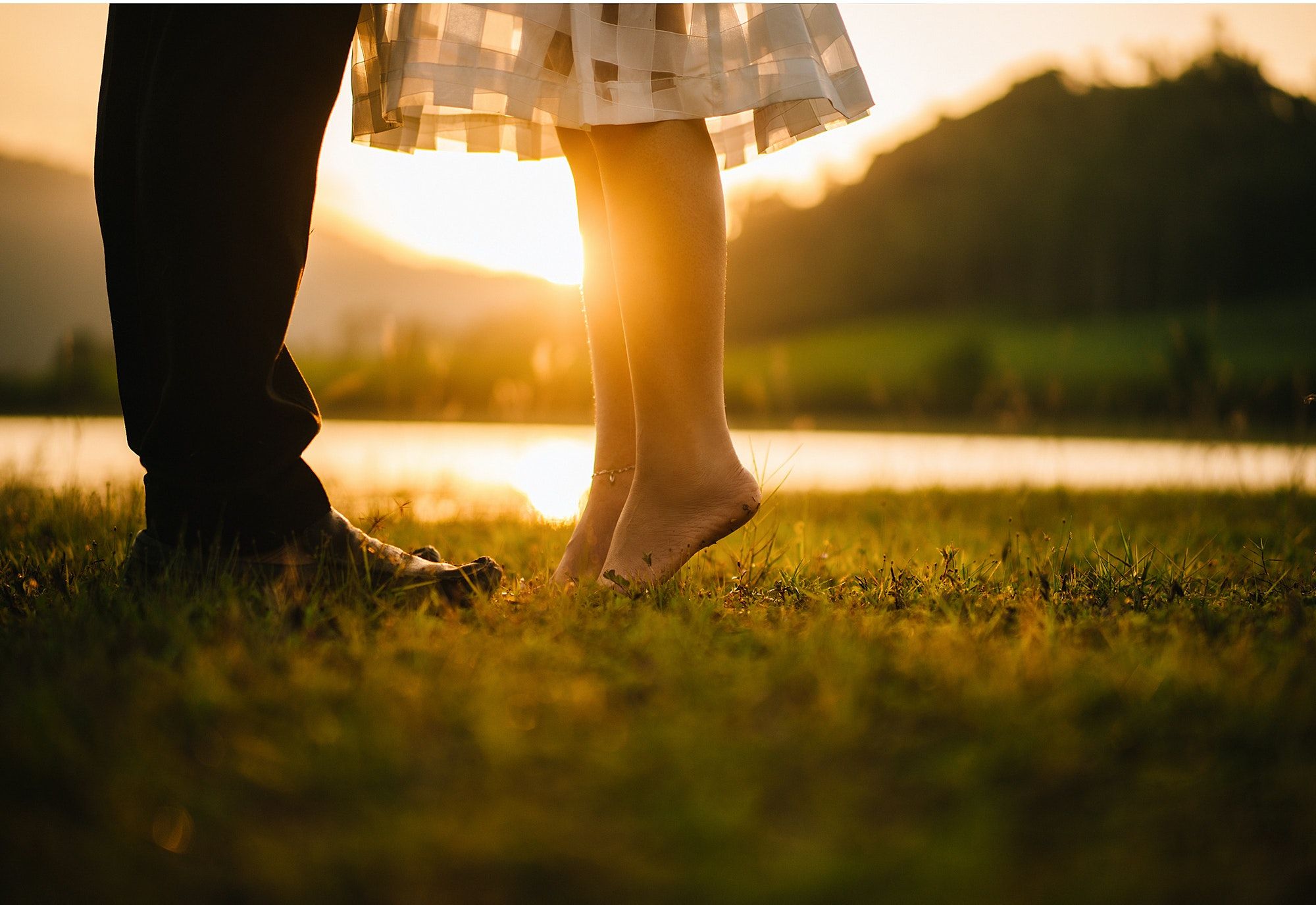 Hormones such as dopamine and oxytocin, which contribute to pleasure and arousal, are quite high at the beginning of a relationship. This is why it might feel like your sex drive has been supercharged. Unfortunately, these hormonal changes are only temporary and may fade as your relationship matures.
6. A great sex life
Have you been engaging in a lot more sexual activity lately? Whether it's sex, oral sex, or masturbation, that might be why you're in a state of constant arousal. If your sex life has never been better, it's only natural to want to have more sex. When sex is a pleasurable and fulfilling experience, your libido is likely to increase in response.
While sexual activity does provide much-needed sexual relief, it also provides a short-term boost to testosterone levels. And since testosterone is what drives sexual arousal, you're feeling hornier as a result.
7. Stress
Higher stress levels are associated with higher levels of cortisol, which can negatively affect your health and sex drive. While some people have little to no interest in sex when they're stressed, you might belong to the other camp that craves more sex as a form of stress relief if you're stressed.
On the other hand, if you're less stressed, that might be why you're more revved up than usual. A decrease in stress levels tends to boost one's libido.
---
What To Do About A High Sex Drive
Here are a few things you can do to manage and reap the benefits of a high sex drive: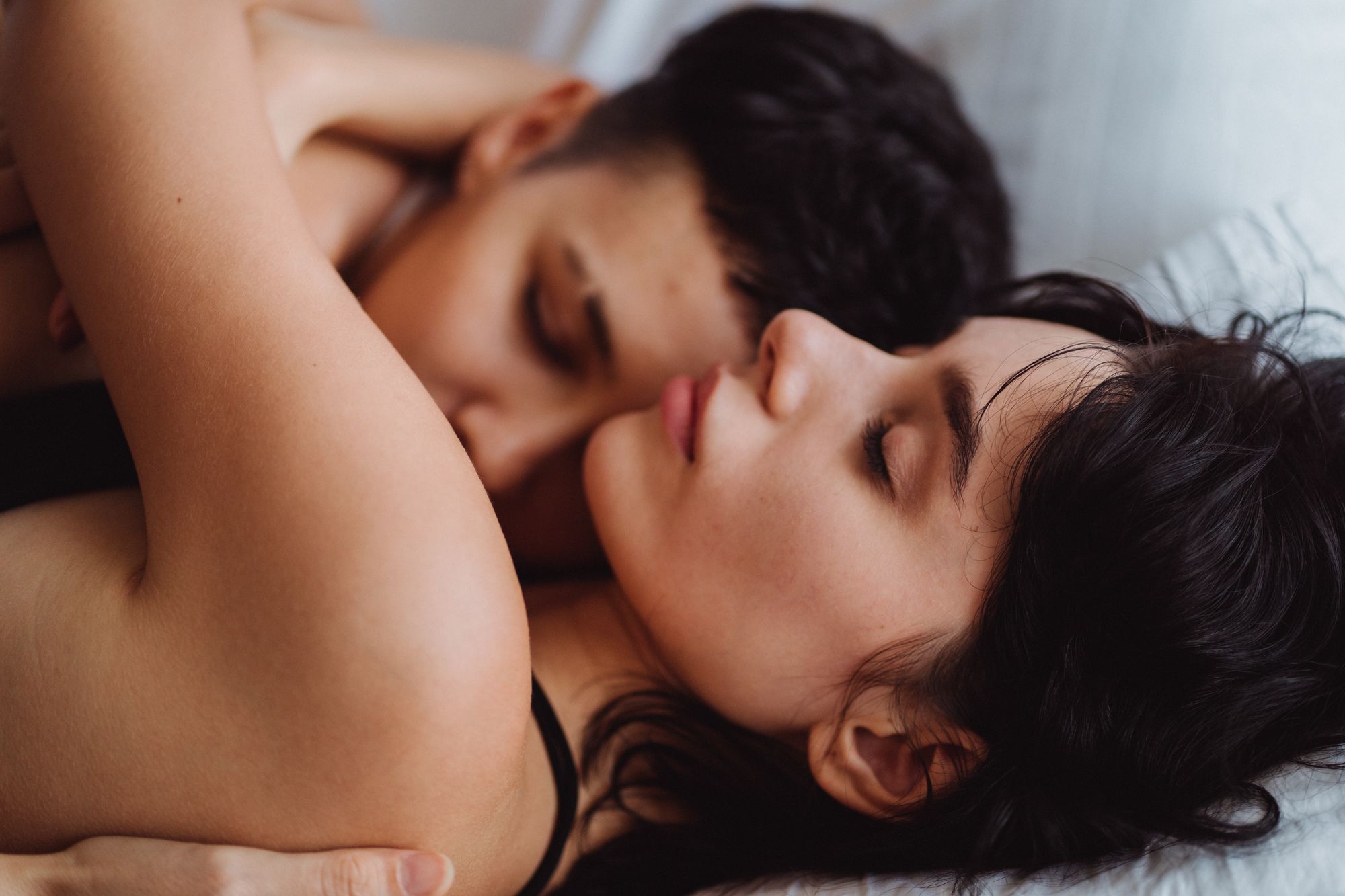 Work out
Exercise is great for easing sexual tension. In fact, it releases some of the same hormones as doing the deed. So, next time the urge hits, hit the gym. Not only will this benefit your body and your self-confidence, but it'll also revitalize your mind. And, who knows, you might just hit it off with that cutie you've been eyeing for weeks.
Channel your sexual energy
Sexual energy is a powerful stimulant and motivator. It can lead to greater creativity and enthusiasm. Think about how powerful this energy is when it's channeled into gaining someone's affection. Now, imagine channeling that same energy into your interests, goals, and hobbies. Why not put all that sexual energy to good use?
Have sex
If you've been going through a dry spell, all that sexual frustration might be causing intense cravings. If you're in a committed relationship, talk to your partner about your needs. You might need to schedule sex more often or find other creative ways of pleasing each other.
If you're not in a relationship but are open to more casual arrangements, that could work, too. Just remember to be safe and responsible about it.
Masturbate
Not coupled up? Hooking up isn't your thing? No problem, you can still treat yourself to some solo action. Masturbation is a great way to relieve sexual tension and learn all about your sensitive areas.
Don't be shy to experiment with different things to figure out what really gets you going. With less pressure to perform and without the fear of judgment holding you back, trying out different sex toys is certainly easier.
---
Benefits Of A Healthy Sex Life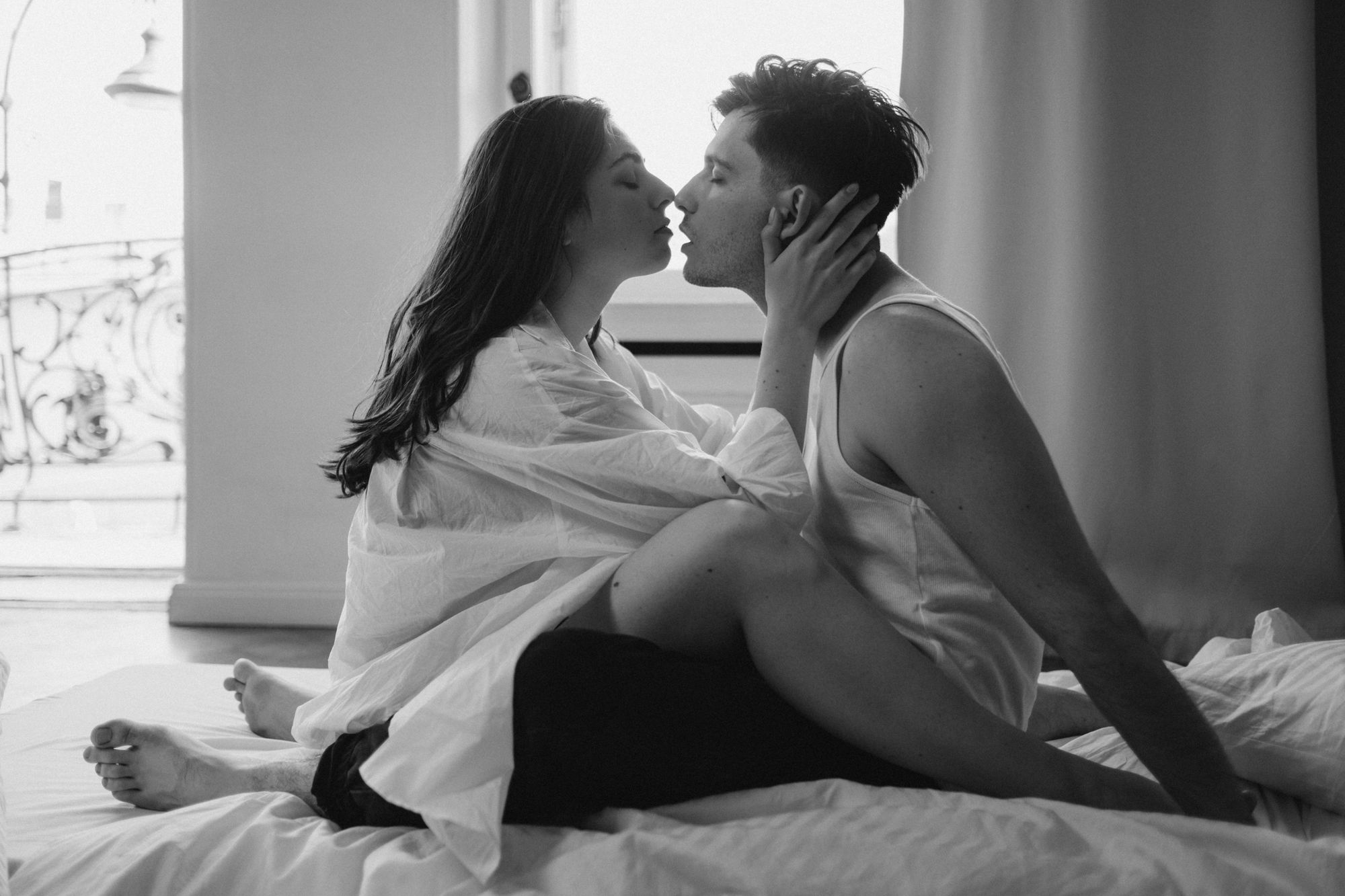 Having a high libido or sex drive isn't a bad thing; in fact, it can be a good thing. A healthy sex drive is associated with a healthy sex life, which has many benefits, such as:
Stronger relationships
Improved self-esteem
Increased immunity
Stress relief
Better sleep
Pain relief
Improved heart health
Lower blood pressure
Better mental health
---
When To Seek Help For Your High Libido
When a high sex drive starts to cause problems in your personal, professional, and daily life, you might be dealing with hypersexual disorder, compulsive sexual behavior, or sex addiction.
If you're experiencing any of the following, it's time to speak to a sex therapist or a clinical sexologist about treatment options:
You can't control your urges
Your urges are causing you to take unnecessary risks or endanger your life
You're lying to your loved ones and sneaking around to fulfill your urges
You're using sex with different people as an escape
Despite having sex all the time, you still feel unfulfilled