Your favorite person's birthday is coming up.
He makes you feel loved every day. Now you want to return the favor by giving him the best birthday he's ever had.
But how do you surprise the guy who already has it all figured out?
If you want to discover the perfect gift for your boyfriend, look no further. Whether he's a bookworm or a bougie businessman, you'll find a fun way to make his birthday incredible.
Things to know
Understanding your partner is the key to a thoughtful gift.
Lean into his interests and hobbies to get him a gift he'll truly appreciate.
Remember, it's the thought that counts. If you put your love, attention and care into it, he's bound to feel it.
Let's dive right in, shall we? Here are 12 unique ideas to surprise your partner on his birthday:
---
1. If he's an extrovert
If your SO has a social calendar you can't keep up with, there's no better way to show him you care than inviting all his friends over for an epic surprise party. Start a group chat arranging the plans and make sure no one spills the beans.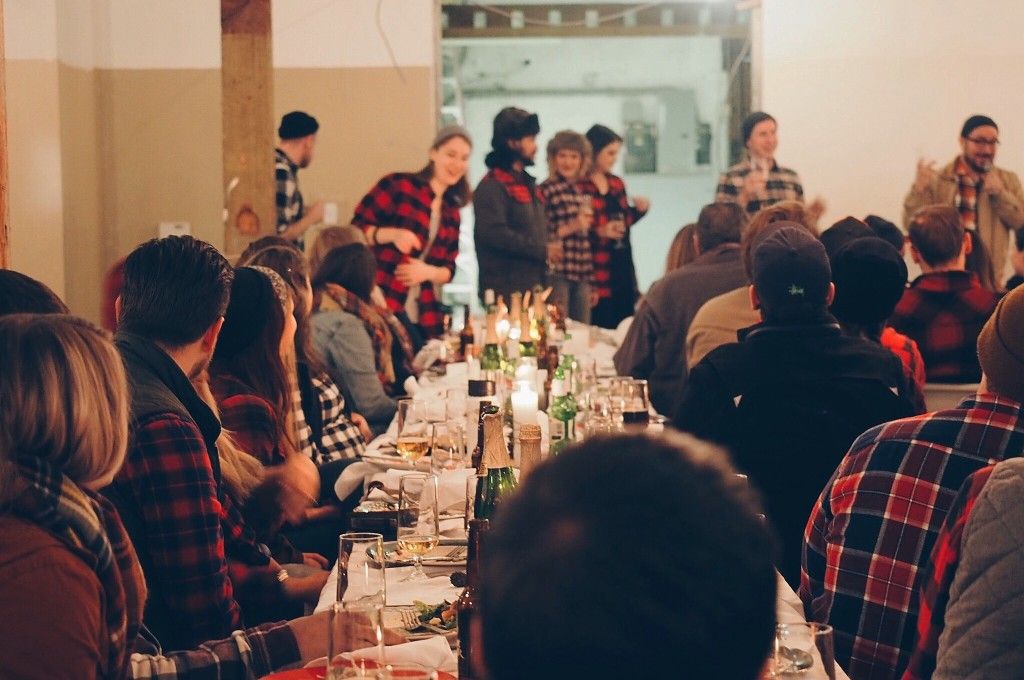 Find a way to keep him out of the house while you set up his birthday surprise. Bake a giant birthday cake, pack the fridge with cold drinks, and hang a Happy Birthday sign in the middle of the room. Coming home to all his closest friends waiting to celebrate with him is exactly what your outgoing guy wants.
2. If he's an introvert
Is a birthday party a bit too much for your boyfriend? Try a different gift idea if he thinks that spending his night spontaneously socializing is more of a punishment than a party.
Focus on the little things to make his special day a big deal. Clear your calendar and plan a day just for the two of you. Giving the gift of quality time is the best way to show an introverted guy how much he means to you.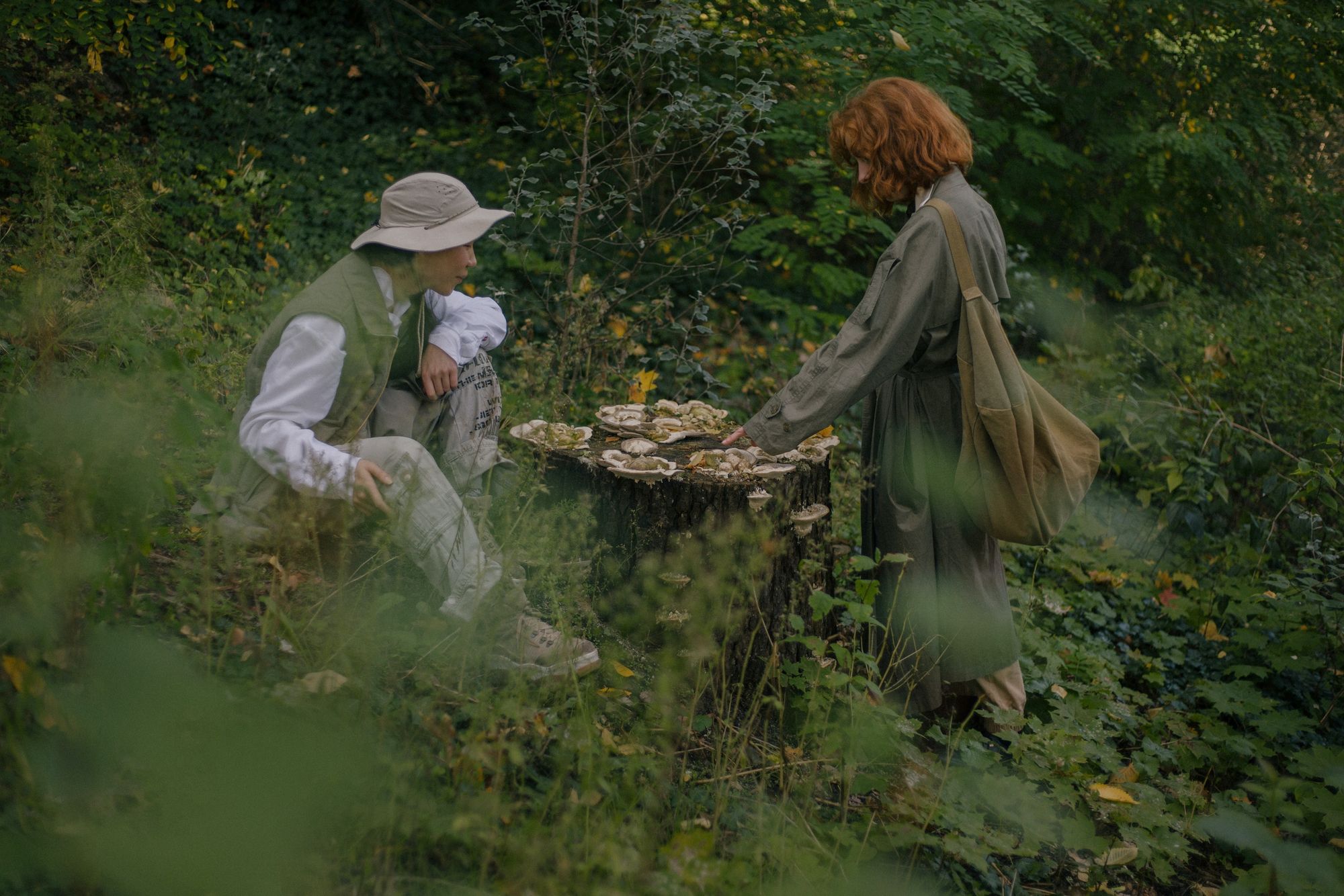 Snag tickets to a sporting event, or plan a night in with all his favorite movies. He'll appreciate how well you know him and love the extra effort you put in to make it great.
3. If he's far away
If you're in a long-distance relationship, you're no stranger to going the extra mile for your boyfriend. When you can't be together every day, the incredible gift of all would be a surprise visit.
Plan a trip to see the birthday boy without letting him know. Clue in his friends or family members if you need help coordinating travel plans. Your presence would be the ultimate present.
Can't make it? You can still celebrate the special occasion virtually. Break out a bottle of wine and cook dinner together over video chat. Put on a movie to watch simultaneously, and make sure you keep your cameras on to get the live reaction.
It may not be the real thing, but you and your boyfriend will still feel close and connected on his birthday.
4. If he's sentimental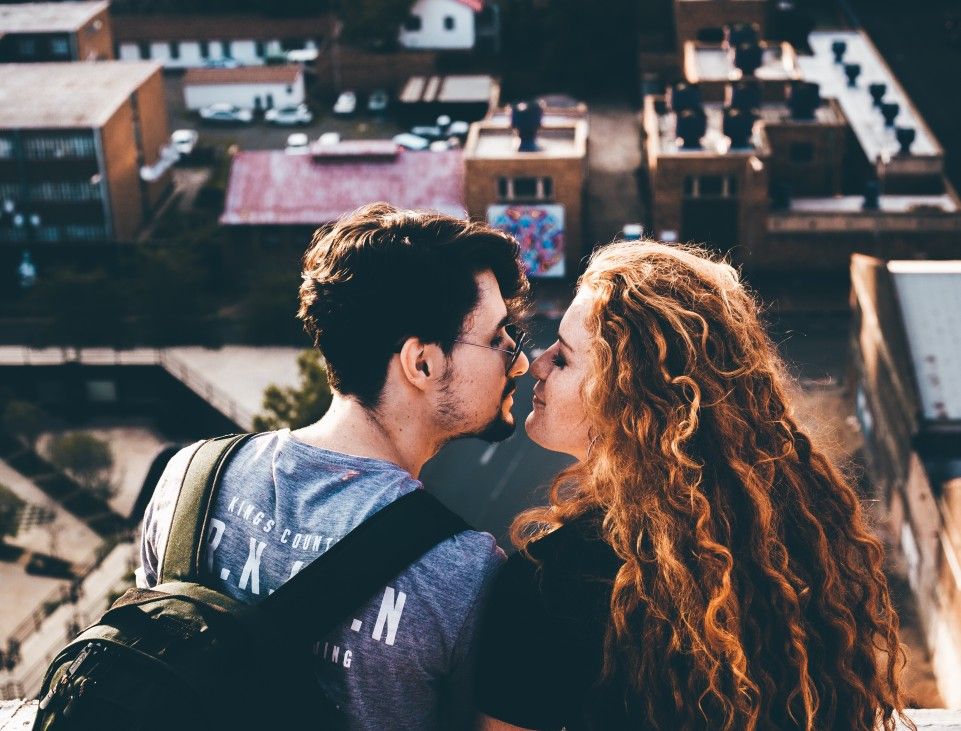 Are you dating a sensitive soul? A thoughtful gift is the way to go. Take the time to reflect on some of your happiest memories together. Go through your camera roll and pick out your favorite photos. Print them all out and design a photo collage. Do you have a souvenir from your first date?
Maybe it's tickets from a show you saw or a card from the first bouquet of flowers he ever gave you. Pin it on the board for added nostalgia. If you want, you can even add a sweet note sending him your birthday wishes. A sentimental gesture will be the perfect surprise for this kind of guy.
5. If he's creative
Time to get your creative juices flowing. When you're with an artistic personality, you can't play it safe. You love to hear all his unique ideas, and his birthday gift should reflect that.
One way to think outside the box is to organize a scavenger hunt. Revisit some of your favorite dates and find ways to work them into a treasure map. Leave hints in the form of haiku to help him guess the next location. You can send him all over town or keep it close to home.
When he reaches the end of the trail, the sky is the limit on what his prize could be. Lead him to a sunset viewpoint, a nice restaurant, or even an artfully wrapped present. A treasure hunt is both a creative gift and a fun way to make his birthday unforgettable.
6. If he's down to earth
Not every guy is into his birthday. Some people like to keep it simple and avoid all the grand romantic gestures. If you are dating a straightforward man, sticking with a practical gift is better than planning a birthday surprise.
While you might be ready to go above and beyond to express love and appreciation for your favorite person, in his world, it's all about the little things.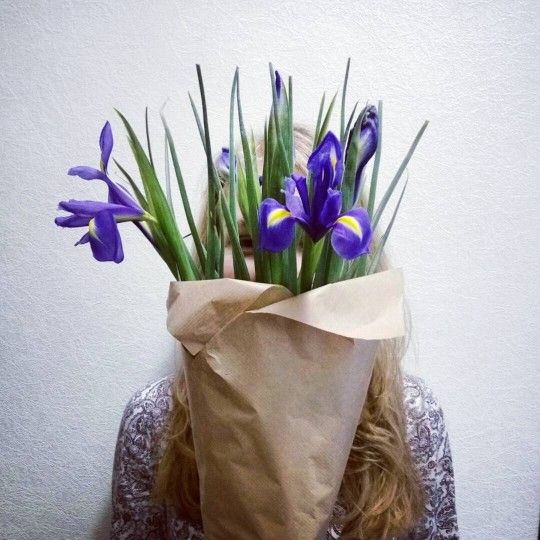 Does he start every morning with a caffeine jolt? Get him a sturdy artisan coffee mug. Is he up late watching crime documentaries every night? A murder mystery novel might be the perfect gift.
Does he have an interest in something you don't know the first thing about? Pro tip: you can never go wrong with a gift card. Remember, something that seems too simple to you might be a fantastic gift to him.
7. If he's romantic
If you're dating a guy who makes you weak at the knees, showering him with love is the only way to go. To a hopeless romantic, nothing says happy birthday like a Valentine's Day vibe.
Pull out all the stops for the birthday boy. Get dressed up and put on something red. Light candles and trail rose petals around the living room. Play classic love songs and pop a bottle of bubbly.
Don't be afraid to do something that feels cheesy, like writing him a poem or getting a heart-shaped box of chocolates. No gesture is too much. A night of romance is the perfect surprise for a passionate partner.
8. If he's adventurous
When your boyfriend is fearless, he needs a birthday gift that's as bold as he is. If he loves the outdoors, get ready to put your hiking boots on. One way to surprise a rugged guy is to take him on a trip to the mountains.
Book a cabin and whisk him away on a weekend of romance in the Rockies, or stay local and visit a rock climbing gym. Not his thing? An adrenaline junkie would love to spend his special day skydiving.
If you don't want to jump out of a plane, try bungee jumping off a bridge. You'll feel a little more secure, and he'll get a rush that's better than any birthday gift money can buy.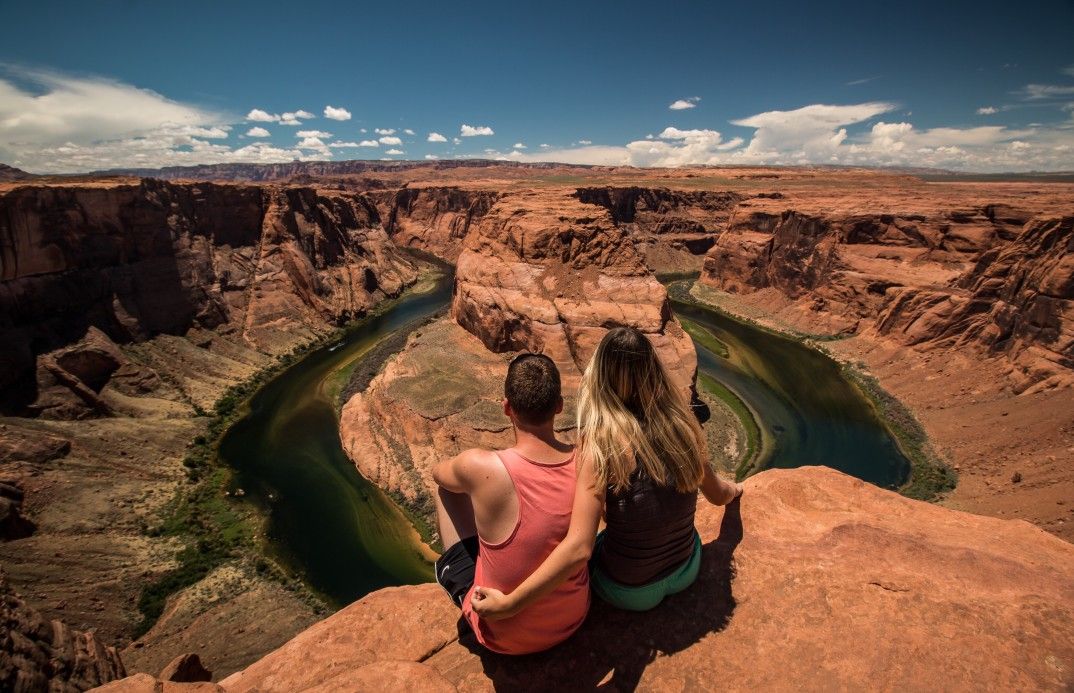 9. If he's a world traveler
The guy who has been around the globe is tough to impress. He's seen the world's wonders, and the gift of travel is hard to top. But you can still make your boyfriend's birthday a memorable one with the right gift.
Surprise your worldly partner with a custom map marking all the places he's been. He can keep adding to it over time as his future adventures continue.
You can also help him capture his stories on film. Make his jaw drop with a new camera for travel photography that will let him relive his favorite trips over and over again.
Another great gift on the smaller side would be an item that makes his travels easier. A neck pillow, high-quality backpack, or travel kit you arrange yourself would go a long way. With any of these presents, he'll feel like he's bringing you on each of his journeys.
10. If he's classy
Clearly, your boyfriend is a man of taste. He's dating you. But how do you give him a surprise that can live up to his high standards? Think of items he already has that can use an upgrade. If he owns a nice suit, get him personalized cuff links.
Does he have a nice watch? Get it engraved with his initials. Is he a fine wine drinker? A leather bottle holder would be put to good use.
If you don't want to get him a physical item, you can land reservations at a fancy restaurant. A night out for a three-course meal will be the perfect surprise because you get to enjoy each other's company while treating him to an incredible dinner.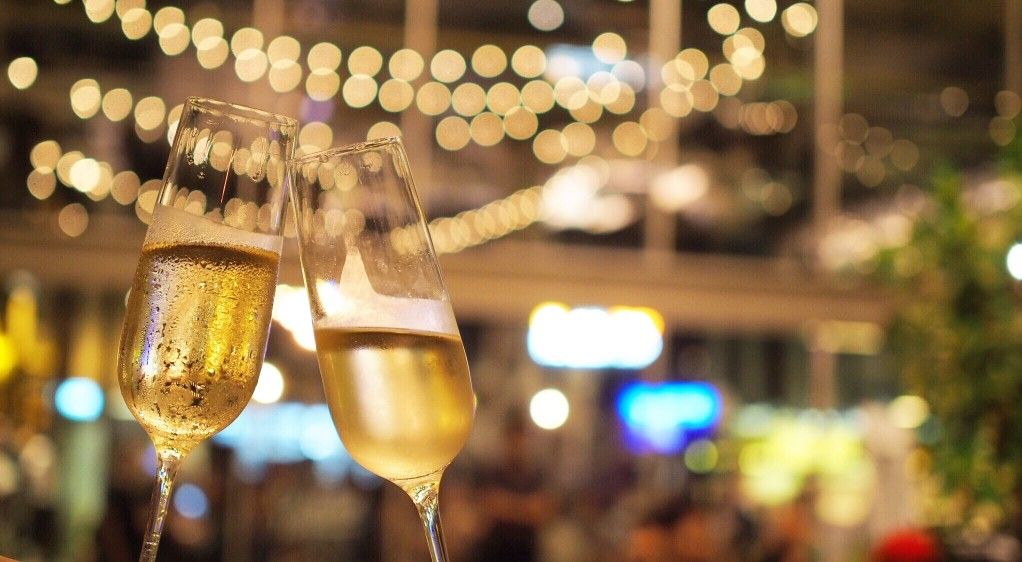 If you're feeling up to it, you could even challenge yourself and cook him a gourmet meal at home. Try a new recipe and arrange the plate as a posh dining establishment would. Plus, if you make it yourself, he will think it's better than any five-star restaurant.
11. If he's an athlete
It's fun to date an athletic guy. You're getting a personal trainer and a boyfriend all in one. But when it comes to his birthday, you want him to make him feel like he's at the top of his game.
Surprise him with a day all about sports. Go to the gym together and pump out a partner workout you planned just for the two of you. Head to a driving range or tennis court and have a little healthy competition. Go to a sporting event at a major arena and cheer on the home team.
You can also keep it casual by going to his favorite sports bar and watching the game together over drinks.
As a gift, get him new lifting gear or a high-end water bottle to rehydrate after his daily workout. He'll love the quality time you spent together after a fun day of fitness.
12. If he's funny
You think your boyfriend is the funniest guy you know. He always keeps you laughing, and you have so many inside jokes it's like a secret language.
Embrace his killer sense of humor with a birthday surprise to a comedy club. Whether it's his favorite comedian in town or a headliner you've never heard of, he will love spending his special day laughing with you.
After the show, a fun way to keep the night alive is by grabbing a drink and giving him a gag gift. You can also plan ahead and get him a clothing item or coffee mug with reference to his favorite comedy or tv show. Nothing says love like funny socks to a guy with a great sense of humor.
---
If You're Reading This, You're His Gift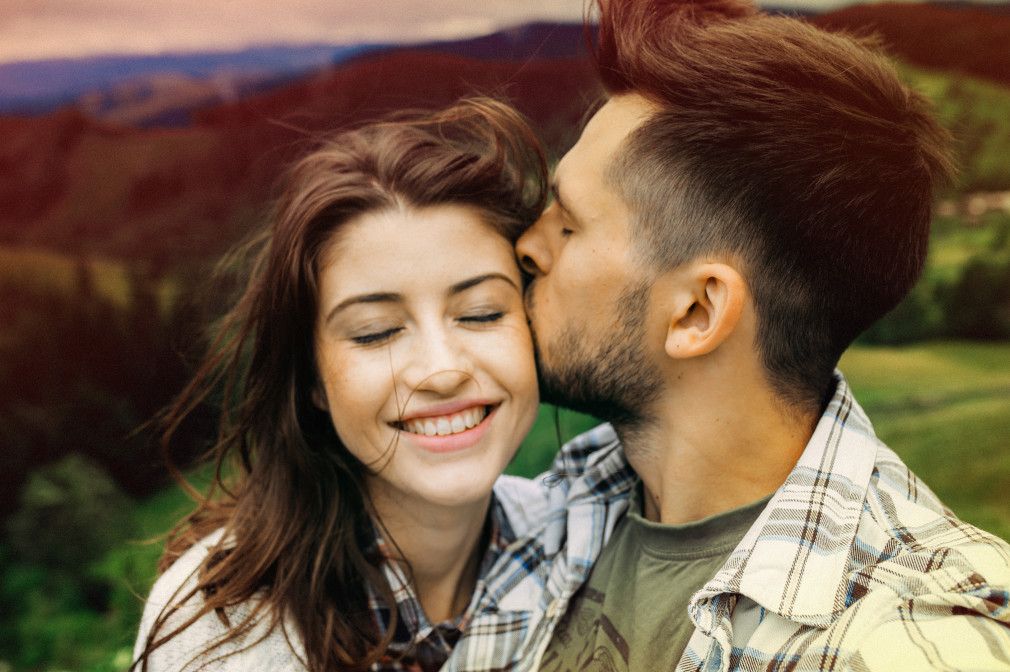 You can't go wrong with any of these birthday gift ideas.
At the end of the day, it's the thought that counts. Even if the surprise is as simple as a card or a cake, he will love it because it's coming from you. No matter what you do for your boyfriend's birthday, he's still going to think you're the greatest gift of all.
It might sound cheesy, but the simple fact that you've consulted Google and read this article shows that you really care. He'll definitely be able to feel your love.