The end of a serious romantic relationship can leave you reeling. No matter how determined you are, you may still find yourself struggling to move on. The idea of getting lost in a new romance or finding comfort in someone else can be quite appealing.
Give in to this temptation too soon after a breakup, and you're officially part of the rebounders' club. The term 'rebound relationship' describes getting involved in a new relationship before moving on from an old one.
Rebound relationships are often portrayed as being more trouble than they're worth. But are they really all that bad? Can they sabotage your efforts and actually make you miss your ex more?
Things to know
Rebound relationships serve as a distraction from emotional pain after a breakup and can offer temporary validation and emotional support, but may also involve unconsciously comparing your new partner to your ex and moving too quickly into a mostly physical relationship.
Rebounding can lead to you staying emotionally attached to your ex and not fully committing to a new relationship. This spells trouble for your mental and emotional health and may eventually lead to heartbreak.
While the jury is split on whether rebounds actually make you miss your ex more or help you move on, it's always advisable to give yourself time to process a breakup before moving on to a new relationship.
I'm sure you have more burning questions, and to answer them, here's what we'll be exploring:
---
Rebound Relationship Psychology
What's the psychology behind rebound relationships? Here are some of the most common reasons one would intentionally or unintentionally end up in a rebound relationship:
Distraction
Rebound relationships serve as distractions after a breakup. They are an attempt to move on too fast and ignore serious issues from a previous relationship.
Masking pain
No matter who ends a relationship, emotional pain is inevitable. Instead of confronting that pain and going through the healing process, a rebound relationship can serve as a coping mechanism.
Validation
Low self-esteem and low self-confidence tend to follow a breakup. It is not uncommon to experience feelings of hopelessness too. Getting into a new relationship soon after a serious relationship ends might validate a person and make them feel desirable again.
Emotional support
Rebound relationships are usually a way to experience some much-needed human connection and emotional support. Having the comfort of someone who cares can speed up the recovery process and provide renewed hope for the future.
---
Signs It's A Rebound Relationship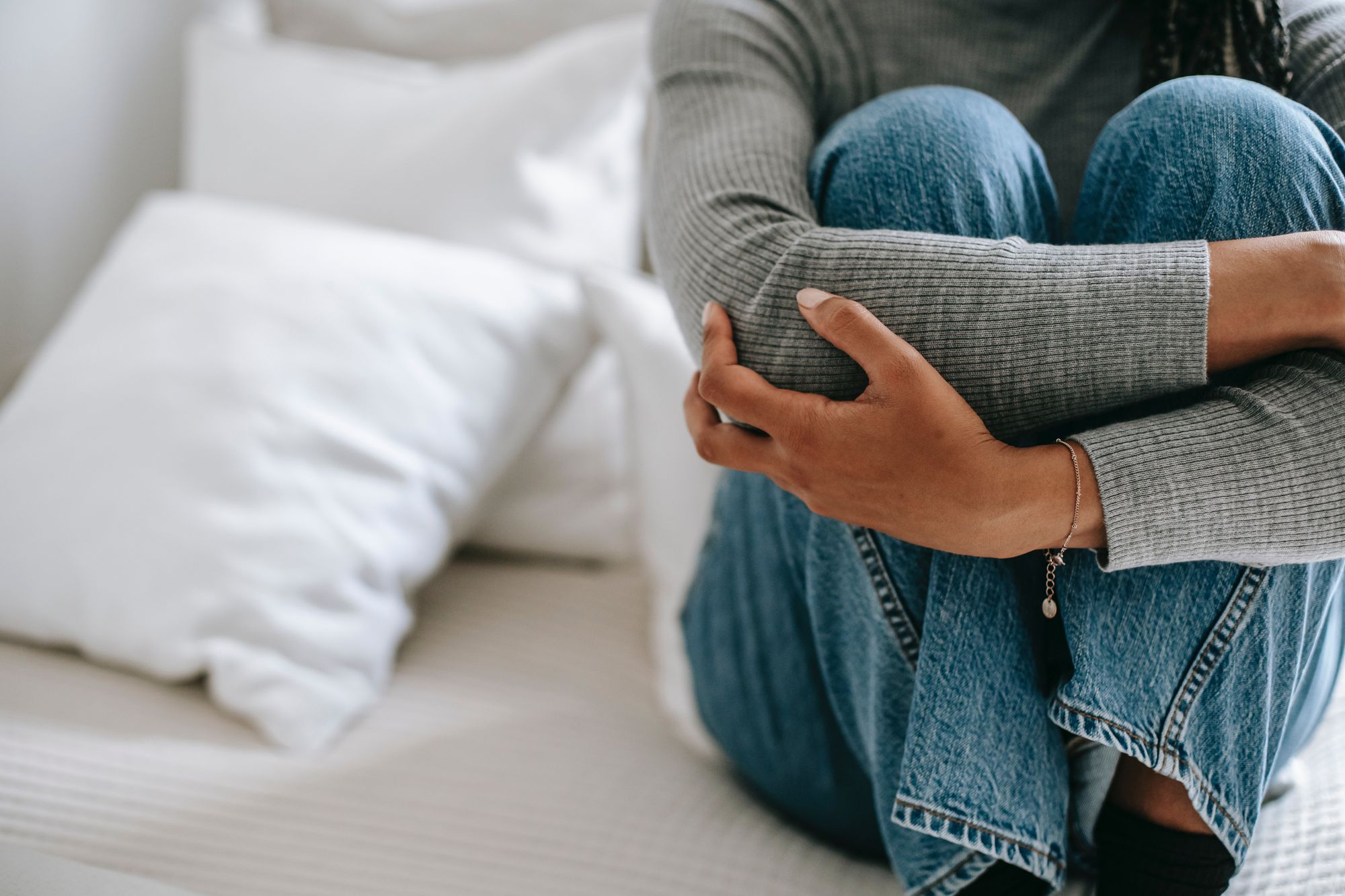 Maybe you're in a new relationship and wondering if what you're feeling is real. Are you using the relationship as a distraction, or are you genuinely ready? Here are key signs it's a rebound relationship:
You broke up with your ex recently
A recent breakup warrants a period of healing and reflection. If you got into a new relationship days after a breakup, you might be in a rebound relationship.
It doesn't have to be years, but working through unresolved issues and figuring out what you want out of future relationships should be a priority — especially if you recently got out of a long-term relationship.
It takes up to 11 weeks to recover from a breakup, and it's important to use that time to focus on yourself. A little time alone will help you figure out what you want from future relationships.
You'll also be able to work on your physical, emotional, and mental health. As a result, there is a greater likelihood that your next relationship will be a healthy one.
Remember, the true purpose of giving yourself enough time to heal is to let go of emotional baggage, learn from your mistakes and emerge a new person.
You compare your new partner to your ex
Constantly comparing your new partner to your ex is a clear sign that you aren't over the breakup yet. Having a difficult time accepting your new partner for who they are and wishing they did certain things the way your ex did strongly points to a rebound relationship.
Your new partner is similar to your ex
If your current partner is similar to your ex, and if this is what attracted you to them in the first place, you probably haven't given yourself enough time to move on. Similarities between a new partner and an ex usually point to a rebound relationship.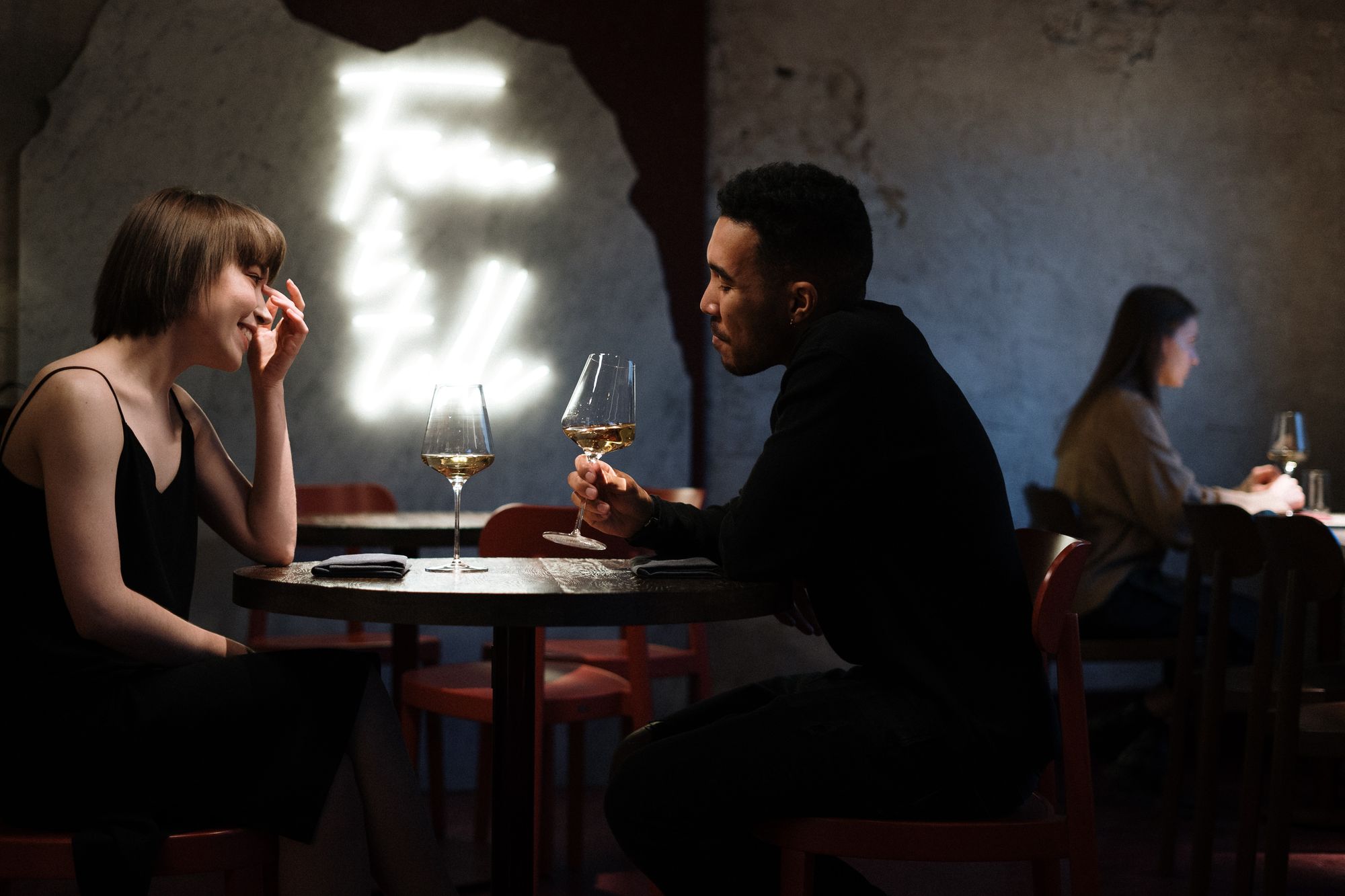 Your current partner is the exact opposite of your ex-partner
You're rebounding hard if you're dating someone you normally wouldn't date or if you're with someone who is the exact opposite of your ex. Under normal circumstances, you wouldn't be with your new partner, and this just confirms that you're with them for the wrong reasons.
You're moving too fast
Following a recent breakup, you might consciously or unconsciously seek to reclaim the emotional attachment and intimacy you've lost. You might speed through important relationship stages to try to recapture what you had with your ex.
This includes trying to get too serious too soon or trying to pressure a rebound partner into fulfilling an ex's role. It might even look like trying to recreate happy memories from your last relationship with a different person.
You try hard to make your ex jealous
Are you showing your new partner off on social media and trying hard to convince everyone that everything is perfect? Does your ex being green with envy fill you with glee?
If you answered yes to any of these questions, you're not only using a rebound relationship as a distraction, but you're also trying very hard to make your ex jealous. Needless to say, this points to unresolved feelings.
Your relationship is mostly physical
If your time together is mostly focused on sex and little else, you're likely in a rebound relationship. Nothing says 'escapism' louder than rebound sex. Choosing to remain emotionally detached is a clear sign that you aren't ready to be in a new relationship.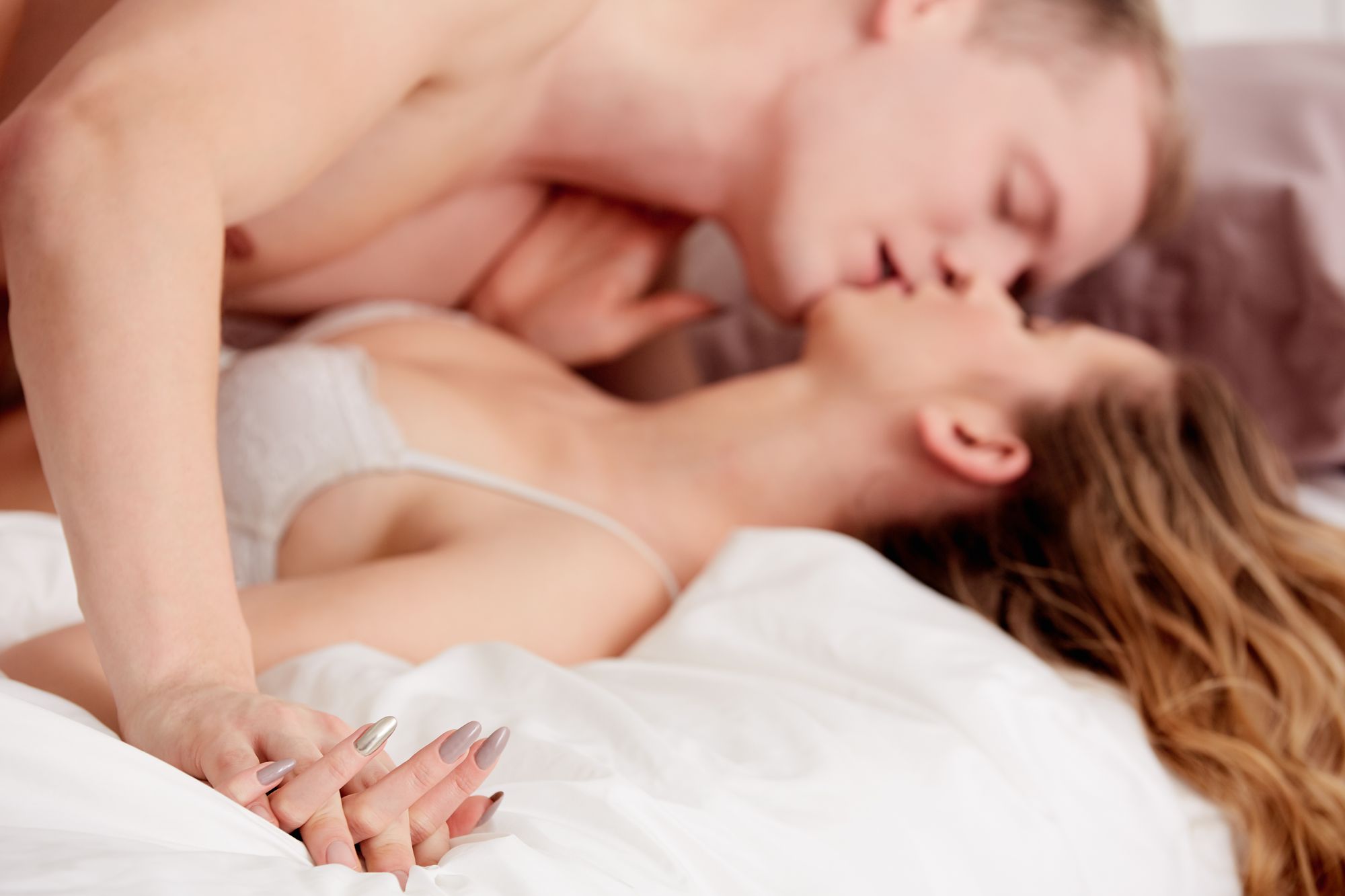 You can't stop talking about your ex
Not being able to stop talking about your ex means you're not over them. Sharing every gory detail about your ex's habits, preferences, and your old relationship tells your new partner that you're still attached to your ex and that you're basically using them as your rebound person (ouch).
You don't expect the relationship to last
Your current partner isn't someone you picture yourself with long-term. If we're being honest, you know it isn't a real relationship. That's why you're reluctant to put a label on things or introduce them to the important people in your life.
You're still in contact with your ex
If you're still in contact with your ex, chances are you're not fully invested in your new relationship. Feeling the need to be in your ex's life when there's simply no reason to is a sign that you simply aren't ready to move on.
---
Do Rebounds Help You Get Over Your Ex?
So, will a rebound relationship help you get over your ex, or will it make you miss your ex more?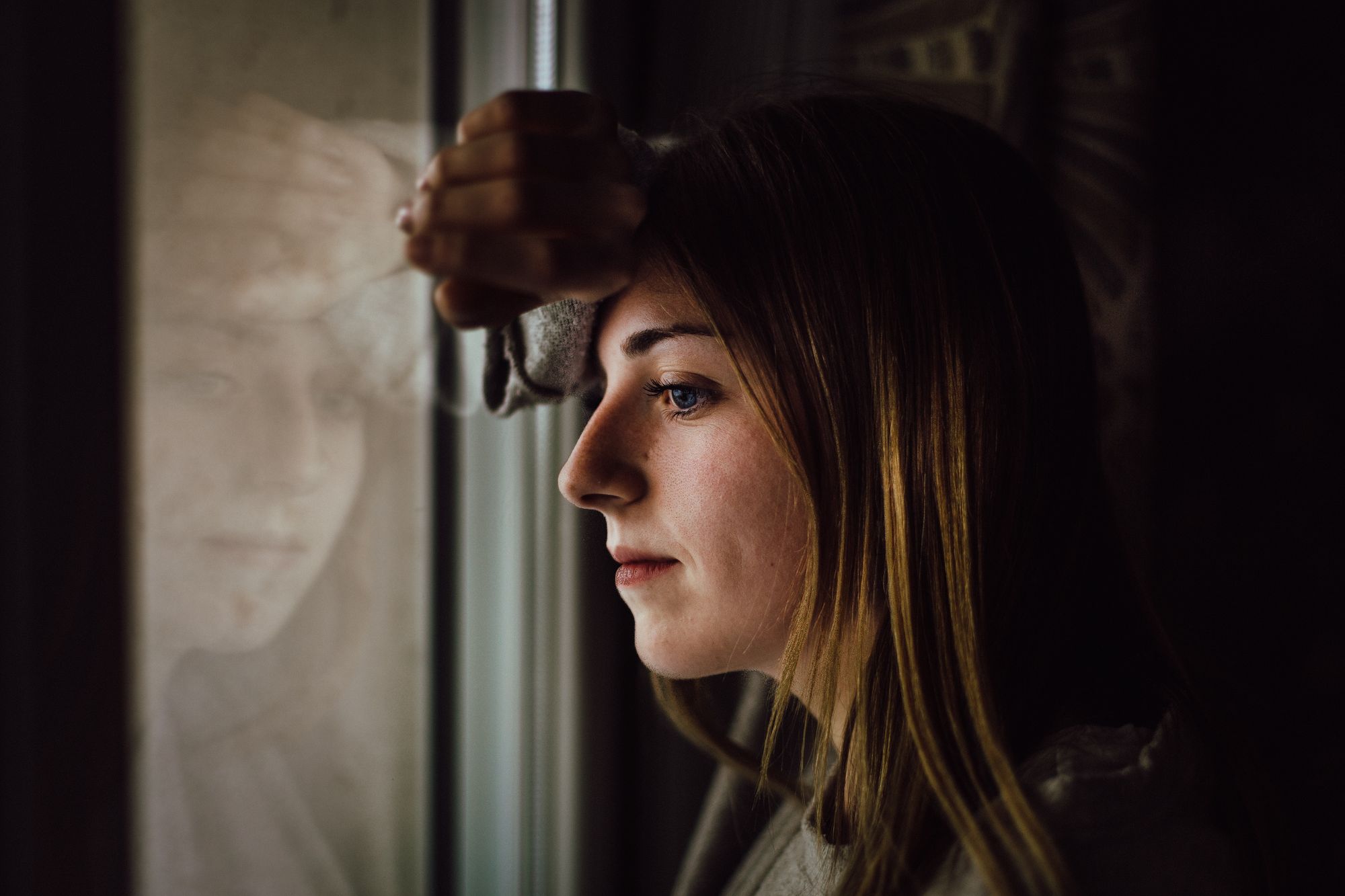 Well, opinions are pretty divided on this one. Here are both perspectives to help you make sense of things:
Reasons rebound relationships don't help you get over your ex:
Superficial attachment
A rebound relationship may offer temporary relief. However, because the emotional connection is superficial, it'll fail to meet your emotional needs. When the relationship inevitably fizzles out, you'll miss the strong emotional connection you shared with your ex even more.
A lack of reciprocation
Reciprocation sustains relationships. Because rebound relationships are emotionally imbalanced, they don't last long. While your current partner may be completely invested in building a long-lasting relationship, you're simply using them to boost your ego or pass the time.
With time, this lack of reciprocation is likely to cause tension and lead to a breakup.
Negative outcomes for all involved
A rebound relationship can be toxic if you are using it to avoid negative emotions. As you never fully deal with the breakup and what led to it, you take your wounded self from one relationship to the next. This can do serious damage to your mental health and the overall well-being of any new partners you get involved with.
Your emotional availability is likely to be frustrating for your current partner. Not to mention constantly being compared to your ex might crush their confidence and self-esteem. With such negative outcomes for all involved, it's no wonder rebound relationships get such a bad rap.
Reasons rebound relationships may help you get over your ex:
Rebound relationships may be more beneficial than they are given credit for. A study suggests that those who turn to rebound relationships feel more confident and consider themselves more attractive. They are also better able to get over their exes.
Surprisingly, the study shows that those who enter relationships soon after a breakup also experience greater psychological and relational health.
If you're serious about working through your emotions and if you can focus on a new relationship, there's no reason why a rebound relationship can't develop into a satisfying, committed relationship.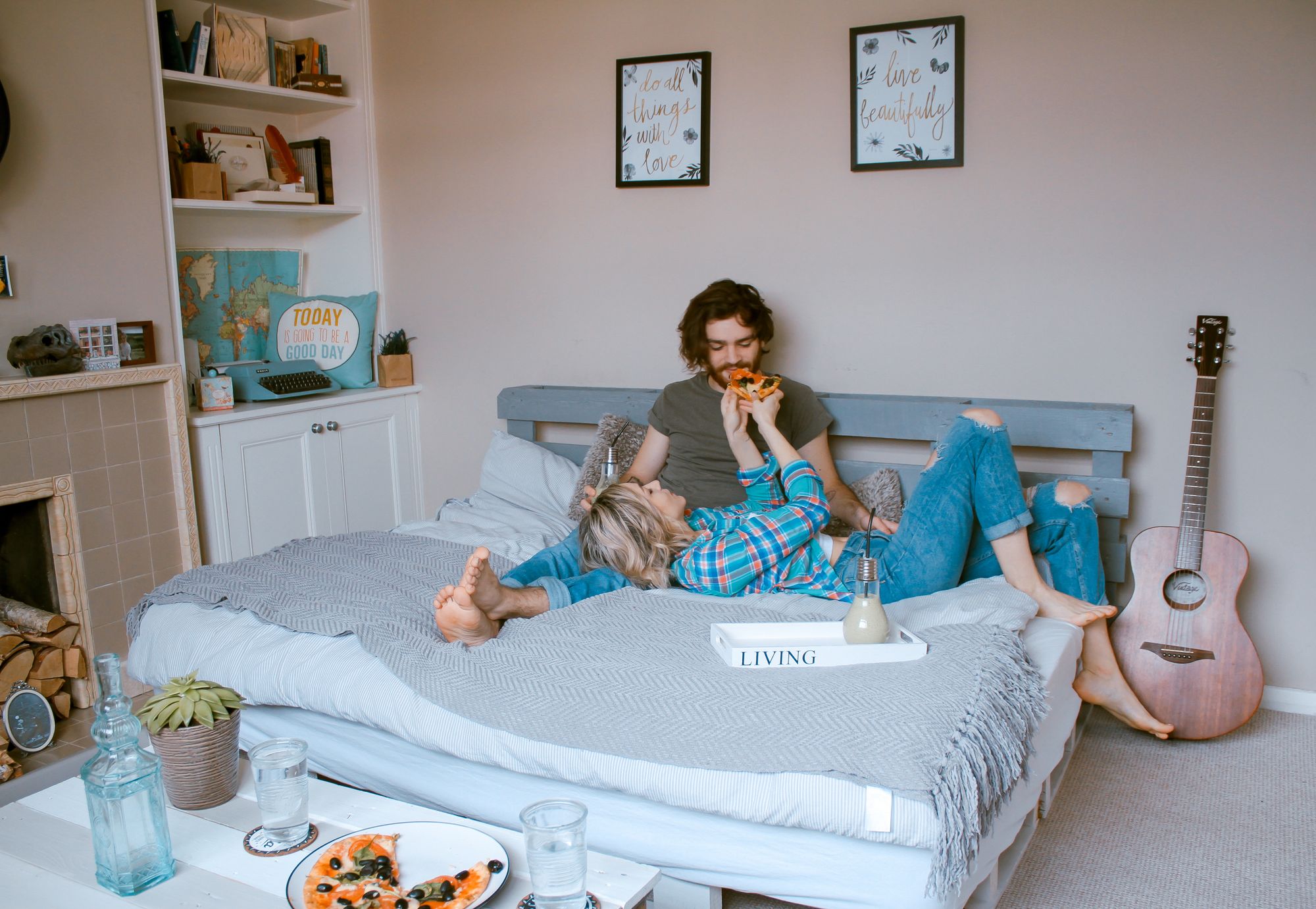 Be sure to keep the following in mind if you want to reap the benefits of a healthy relationship after a breakup:
Work on processing your emotions in a healthy way and be honest about where you are on that journey before dating again.
Be upfront about your emotional state and availability so your new partner knows what they are getting themselves into.
Instead of using someone as a human band-aid, it's better to face the grief and heal.
Reflect on the lessons your previous relationship can teach you.
Work on forging a new identity for yourself and being emotionally present for your current relationship.
---
The Best Way To Get Over Your Ex
If rebounds aren't necessarily the best way to get over a breakup, what is? Here are the best ways to get over your ex:
No contact
You need to give yourself time to move on from your ex. You'll never get to process your emotions and let go if you are constantly in contact. Instead of trying to remain friends, make use of the no-contact rule.
The no contact rule involves not calling, texting, or seeing your ex for up to 90 days. If your relationship ended on bad terms, push for an even longer no-contact period. If you want absolutely nothing to do with your ex, cut off communication permanently.
Radio silence
Radio silence involves cutting your ex off and making it impossible for them to reach you. This approach usually involves blocking your ex, changing your contact details, rearranging your schedule, or staying with loved ones.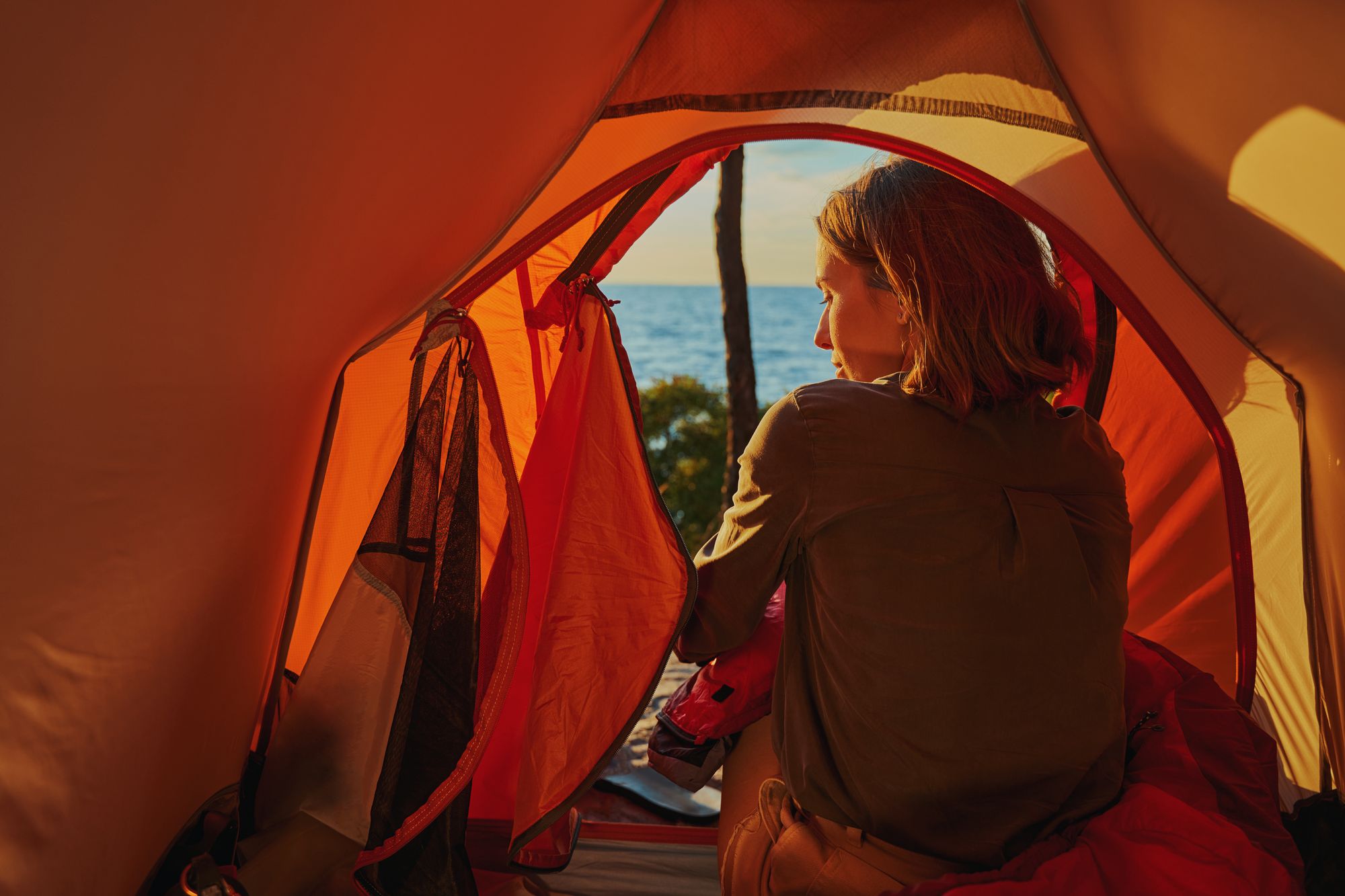 Though extreme, it is particularly helpful when you are dealing with a toxic or abusive partner. Toxic or abusive partners often use manipulation or coercion to prevent a breakup. They also tend to make moving on difficult by harassing their exes.
Even if your ex isn't a threat to your safety, completely cutting them off may speed up your recovery.
Reflection
Reflection allows you to process a breakup and all the negative feelings associated with it. By talking about your experiences with someone you trust, you can start to accept the situation and process your emotions.
It's easy to become psychologically dependent on a romantic partner or lose yourself in a relationship. The reflection process allows you to rediscover yourself, making it an effective way to move on.
If you would like to talk about your breakup with a professional who can guide you through the reflection process, consider speaking to a relationship therapist.
Emotional Support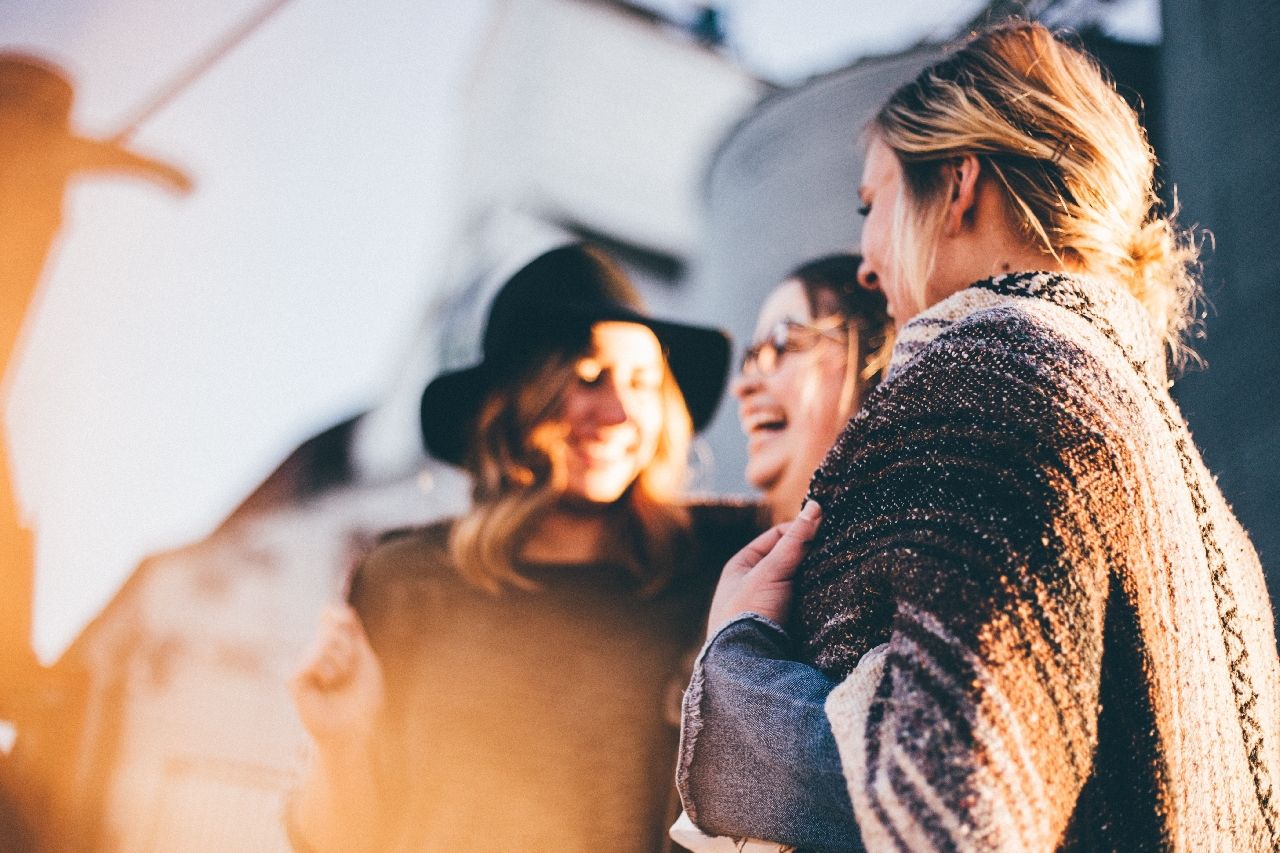 When going through a breakup, emotional support is crucial. The breakdown of a serious relationship can result in intense emotional and psychological distress.
Moving on is easier when you can rely on other meaningful relationships for emotional support. Don't isolate yourself; reconnect with friends and family members instead.
Date someone else
Eventually, you're going to need to get out there and start dating again. Provided you've given yourself time to fully process a breakup, seeing someone else may have very positive outcomes.
Meeting new people is likely to do wonders for your mood and self-image. The feel-good hormones associated with falling in love may be just what your broken heart needs to make a full recovery.
Stop idealizing them
Instead of idealizing your ex, focus on their unfavorable traits. There are probably several reasons why things didn't work out between you. Being honest about your ex's shortcomings and the pitfalls of your relationship will help you move on.
Accept your feelings
Instead of fighting how you feel, accept your feelings. Acknowledge that you and your ex shared a deep emotional attachment and that such strong feelings take time to process. Remember not to put too much pressure on yourself; giving yourself time to let go is important.
Keep Busy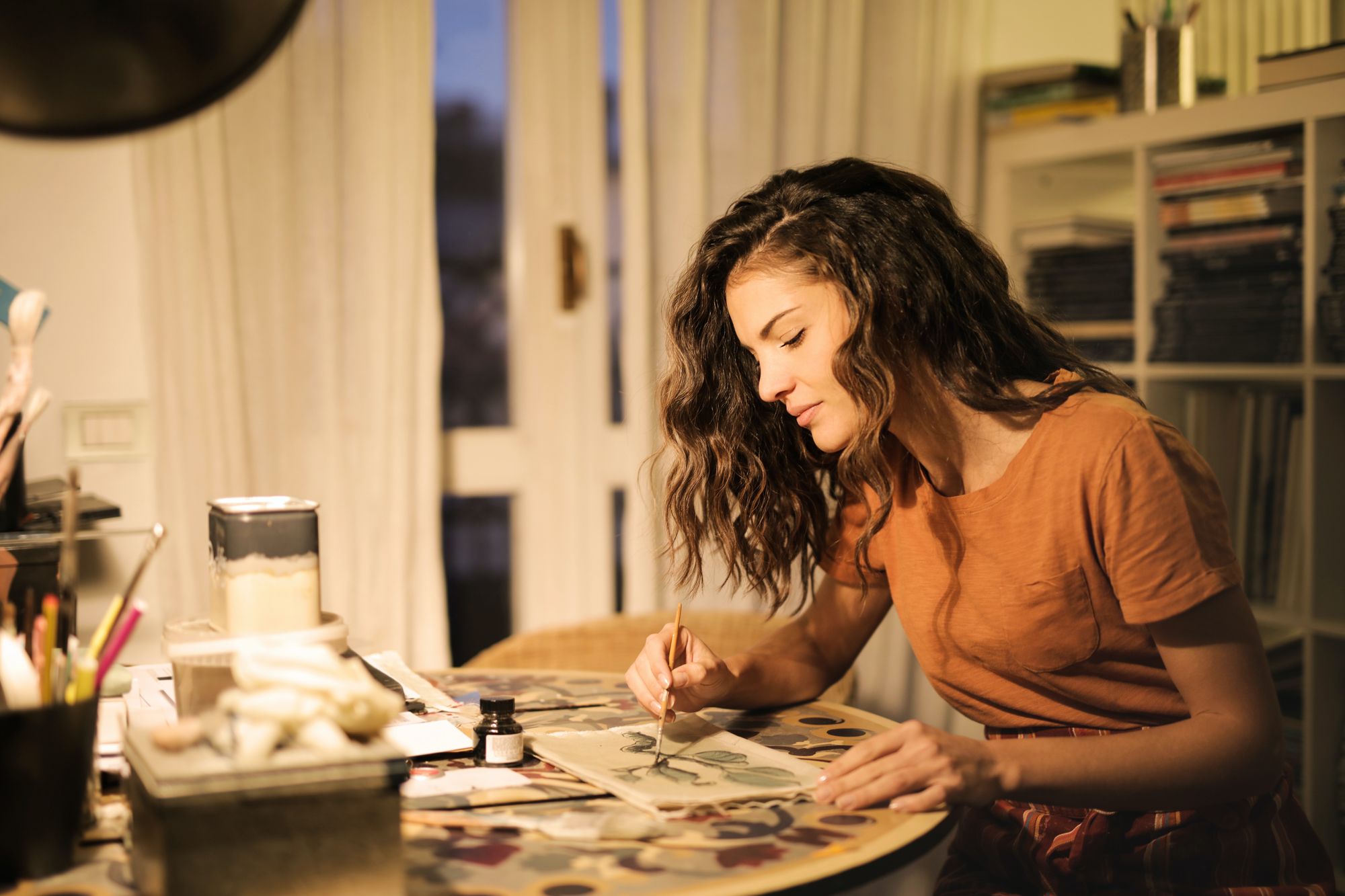 To move on from your ex, try to keep yourself busy. Focus on your interests and work on achieving your goals. Do some of the things you've always wanted to do; it'll stop you from moping around and ruminating.
---
Rebound Relationship Stages
Like all relationships, rebound relationships go through certain stages:
Attraction
In the depths of your despair, you might convince yourself that what you feel towards someone is real attraction. Because you want so badly for them to rescue you from your emotional turmoil, you make things out to be more than they are.
You might overlook red flags or attempt to force a connection. You might imagine compatibility where there simply is none.
The honeymoon stage
A new relationship can be exhilarating, making it the perfect distraction from your recent heartbreak. You revel in the intense rush of being in 'love' again and convince yourself that your new partner is all you've ever wanted. However, what you're feeling isn't true love, and the feeling will fade in a couple of weeks.
The turbulence stage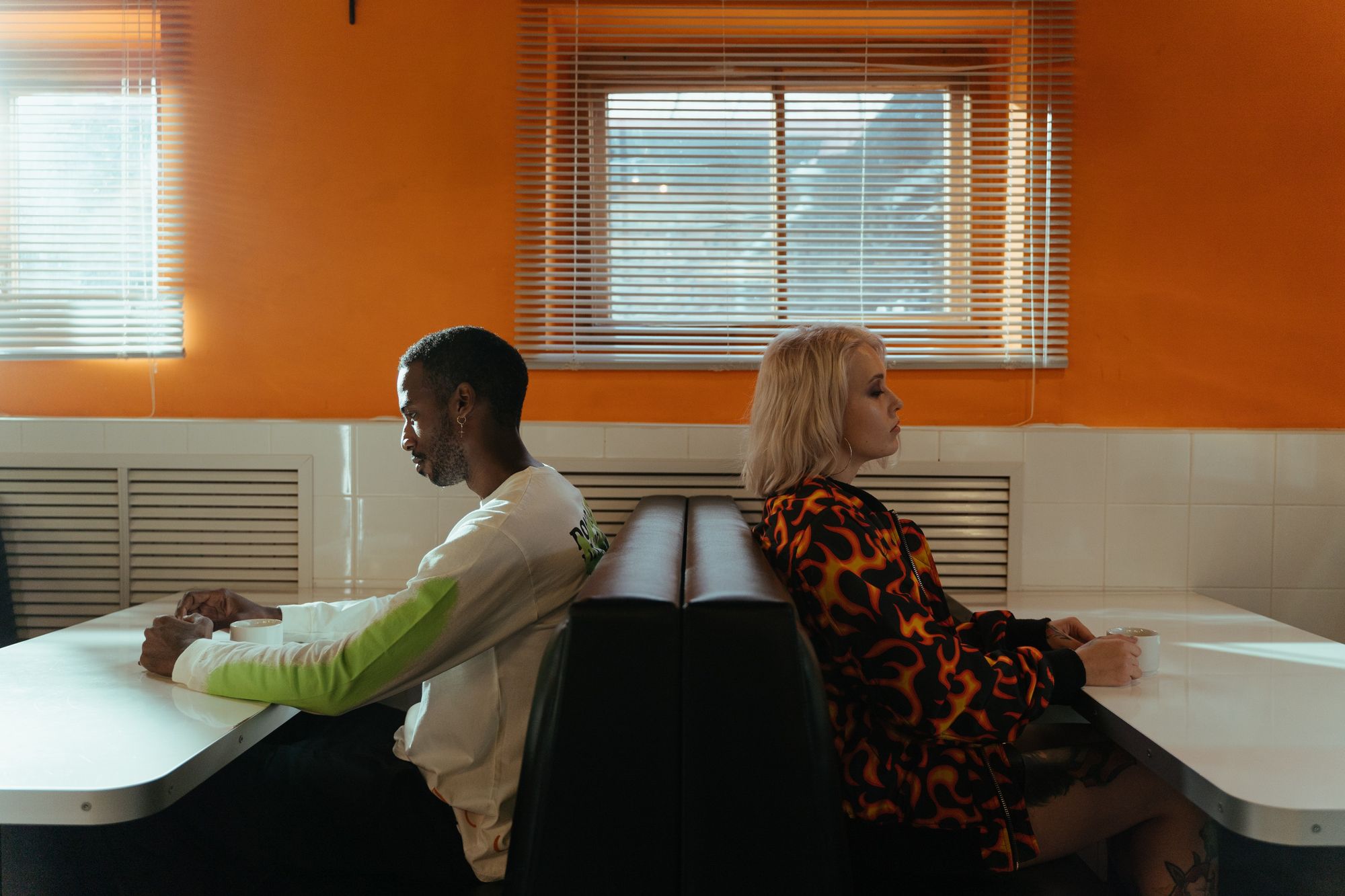 Disillusionment sets in, and you start to realize that the relationship isn't all that great. As all the thrill of the honeymoon phase starts to fade, emotional withdrawal occurs. Tension increases, and your new partner starts to feel neglected.
Like most couples transitioning out of the honeymoon phase, you'll start to disagree. You'll even stop seeing each other through rose-tinted glasses.
Because the foundation of most rebound relationships is shaky, making it past this stage can be quite difficult. In fact, it's usually during this stage that rebound relationships come to an end.
The resolution stage
In the resolution stage, tough decisions are made. Your new partner may finally realize they're being used and cut their losses. However, they might accept the reality of the situation and stay to try to work things out.
The bottom line is that most rebound relationships hardly make it past the honeymoon phase, and even fewer make it through the turbulence stage.
If you make it through these two stages, you'll inevitably experience the challenges that all couples face on their journey to happiness.
---
What Happens After A Rebound Relationship Ends?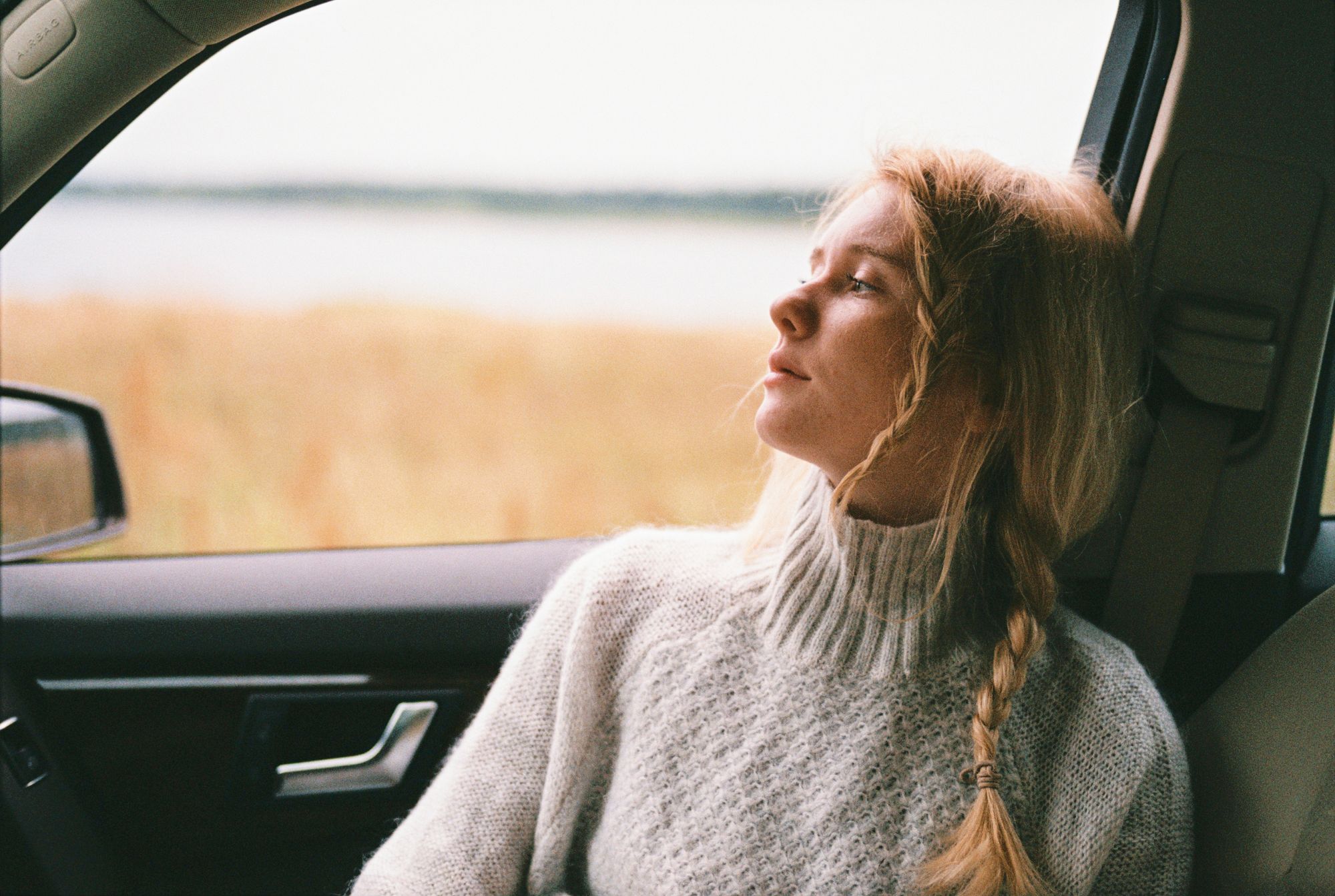 Rebound relationships are never fair to a new partner — especially if you lead them on. Along with the guilt of selfishly using someone, you may have to deal with other consequences, too. When a rebound relationship ends, the following is likely to happen:
You miss your ex more
All the red flags you ignored in the beginning become glaringly obvious. They aren't your soulmate, and you don't share any sort of emotional connection at all. You realize that you aren't in a real relationship and that you miss what you had with your ex.
You end up right back where you started
Instead of mourning one relationship, you're stuck coming to grips with two failed relationships. All the negative emotions you tried to run away from finally catch up with you. And sadly, you're stuck with double the pain to work through.
You discover what you want
Like any failed relationship, a rebound relationship can lead to greater awareness of what you truly desire. You gain a better understanding of what traits and characteristics you're compatible with. Red flags and deal breakers become clearer too.
You're finally ready to work through your issues
Sometimes, the end of a rebound relationship can open up old wounds and shock you into finally getting the help you need.
---
Get Help From Relationship Hero
If you're struggling to cope with your recent breakup and considering getting back together with your ex, it can be helpful to turn to a trusted resource for guidance. That's why I highly recommend Relationship Hero, an online coaching service that specializes in relationship issues, including coping after a breakup and getting back together with an ex. Relationship Hero provides one-on-one support from a team of experienced coaches who have helped countless people navigate the ups and downs of relationships.
In my personal experience, the guidance I received from my coach at Relationship Hero was invaluable in helping me to understand my feelings, identify my relationship patterns, and develop a clear plan of action. Whether you're struggling with mixed signals, dating advice, or rebuilding attraction, the coaches at Relationship Hero can help you to find the solutions that work best for you.
Take the first step towards a happier and healthier relationship by taking Relationship Hero's relationship quiz and see how their coaches can help you to get back on track. Don't let your relationship struggles hold you back any longer, reach out to Relationship Hero today.