It's Friday night, and you're all alone. Suddenly it hits you— you miss him. And... you want him back fast. Before I tell you exactly how you can pull it off, here's a sneak peek into what's involved:
Things to know
Apologize, give him space and allow him to let go of his negative perception or bad feelings towards you.
Address why things ended, improve yourself and show him that you've changed.
Reconnect via text then appeal to his senses, memories, jealousy, or attraction to you.
Ready to get him back? Here's the full list:
---
1. Don't Nag Him
Don't nag him. And no matter what, don't nag his family members or his friends. Just give him the space he needs. Let's be honest; when was the last time someone nagged you about something? Did you feel good about doing it? That's right... Give it a few days. Better yet, wait for him to reach out to you.
2. Send A Specific Apology
If you're serious about convincing him to take you back, ditch the generic apologies. Thousands of 'I'm sorry' texts aren't going to move him in any way. Even if you're guilty of making this huge mistake, you can still turn things around.
Send a detailed, genuine text apologizing for specific things and give him time to process it. If anything, it'll show him you're capable of seeing reason. He'll appreciate the gesture and think of you in a more positive light.
3. Let The Bad Vibes Fade
Breakups lead to nothing but bad vibes. If you want him to hear you out, you've got to let the bad vibes fade. A period of no contact can help you achieve this. When the negative emotions fade, he might just realize how much he misses you. After the no-contact period, he might be willing to give things another try.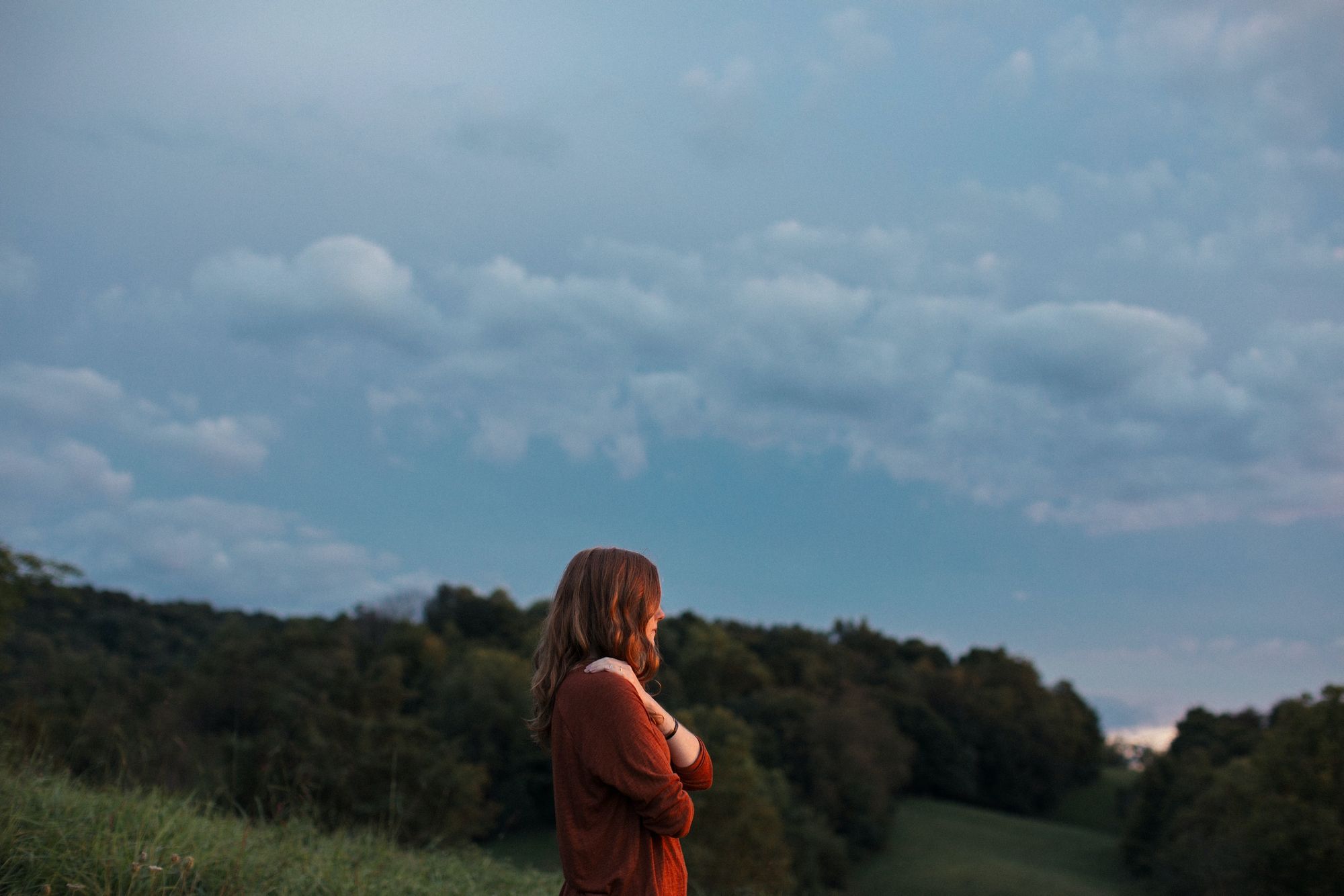 4. Rely On Your Friends
Friends can be a great source of emotional support. They can soothe your broken heart and speed up your recovery process.
They can also be the most effective way to attract your ex-boyfriend without talking because they can keep your ex clued up on your life. Who's more likely to let it slip that you're dating again or that you recently got a promotion?
Friends can also be your eyes and ears. If you're giving him space, they can keep you posted. Just don't be too obvious about it. You don't want to give the impression that you're still pining after him.
5. Talk To Mutual Friends
If you have mutual friends, meet with them and talk about your life. Don't bring your ex up at all. You've got to paint the picture that your love life is booming, and you're meeting incredible people. Chances are, your friends will let your ex in on how great your life is. It's only a matter of time before your ex reaches out.
6. Change Your Perspective
This is probably the last thing you want to hear, but maybe breaking up was the right decision. See the breakup as a necessary reset.
Time apart to process everything might help you see the relationship for what it was. In the long run, it might be for the best. Armed with wisdom from your past mistakes, you might be able to convince him to give your relationship another shot.
7. Work On Yourself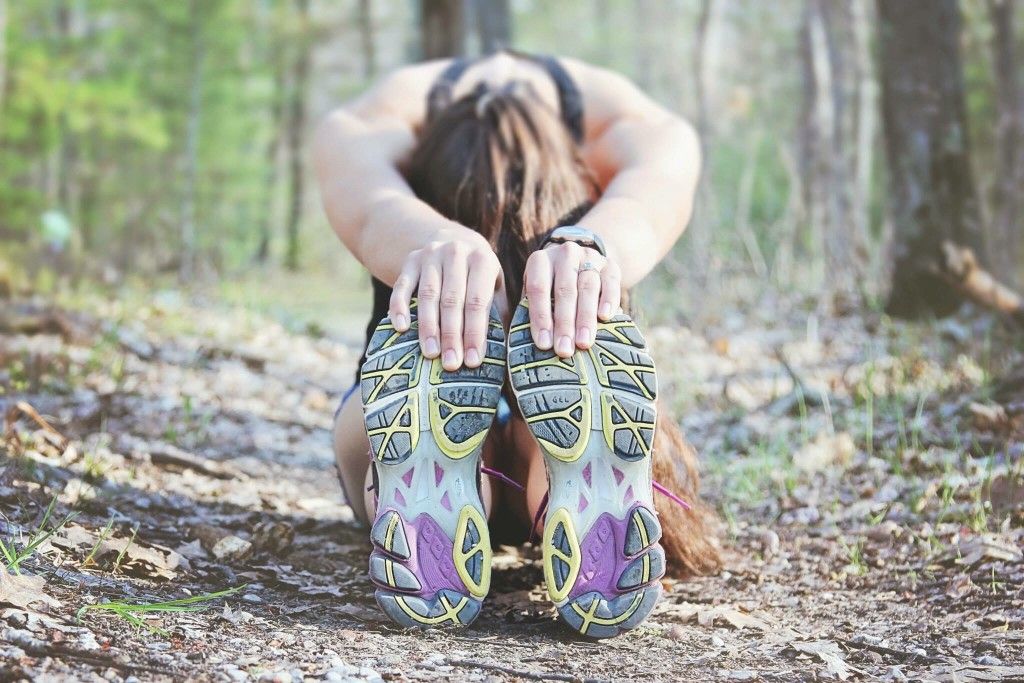 If you want to get your ex back fast and keep him, self-improvement is key. Work on becoming the best version of yourself. If he called things off, he's expecting you to be hounding him.
Focus on yourself and keep him guessing. Join that dance class you've been checking out. Hit the gym and work some of your frustration off. You'll be on his mind more than if you were bugging him. When you reach out, he'll be interested. Better yet, he might reach out to you first.
8. Fix It
You can't hope to be in a loving relationship if you're having difficulty dealing with personal issues. Life events and past relationships can affect you in profound ways.
It's possible for 'emotional baggage' to put a serious strain on your romantic relationships. If your relationship imploded because of trust or attachment issues, it might be time to see a mental health professional.
You don't want to get him back only to encounter the same issues all over again. Fixing any underlying issues is the first step to turning your current situation around.
9. Shift His Perception
A single text message could be all it takes to shift his perception of you. Maybe you're guilty of excessive begging. Perhaps you resorted to obsessive behavior after the breakup. Sending this text message could undo your mistakes.
You're going to admit that you handled the breakup poorly and that you will respect his decision and his space. You'll mention how you feel breaking up was for the best. Then, throw in how you're in a great place right now.
This will shock him and get him obsessing about why you've suddenly had a change of heart. Have you moved on? Are you seeing someone else? The curiosity will drive him crazy, and he might start to reconsider ending things.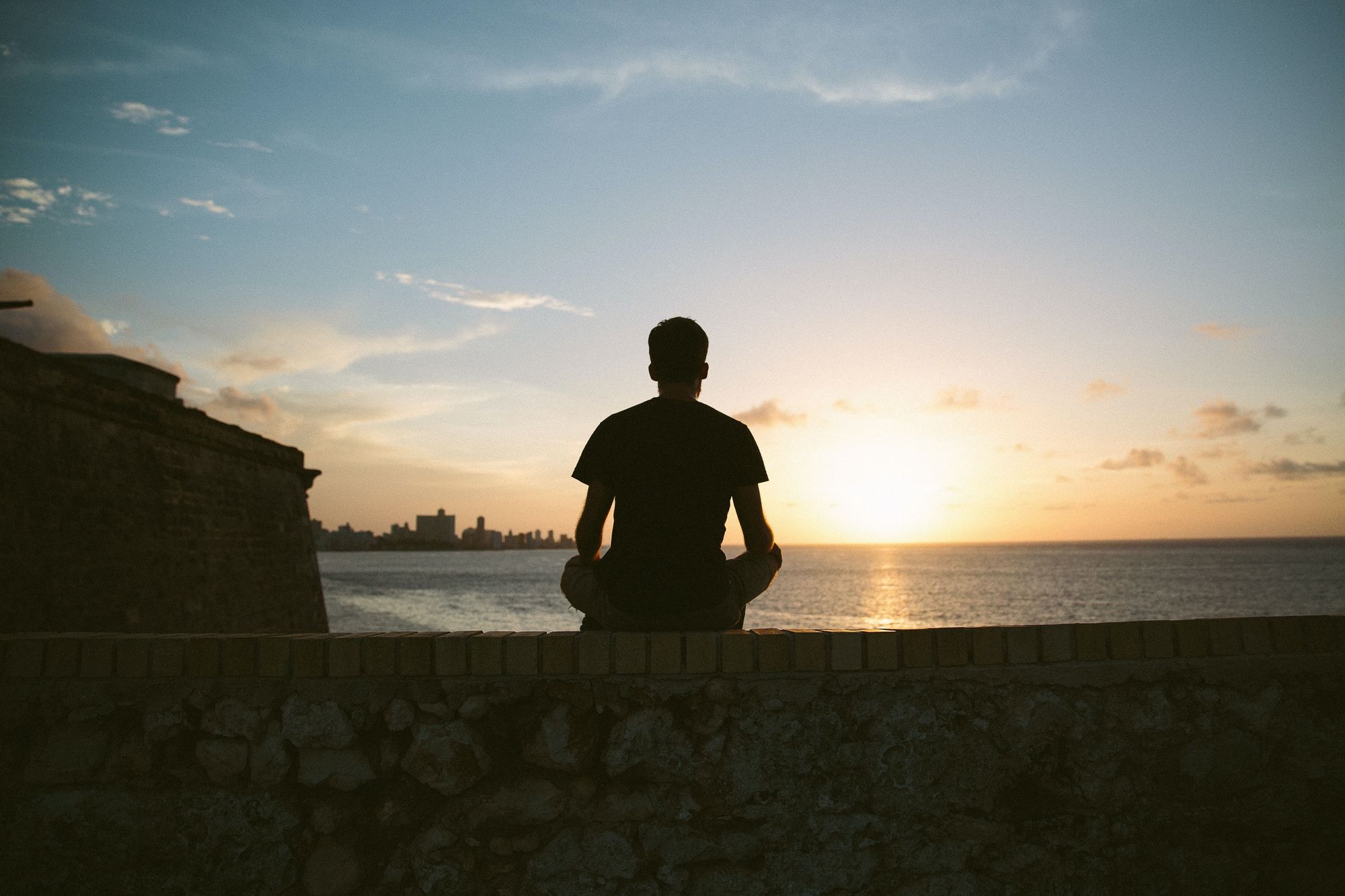 10. Break The Ice
If you've given him space by using the no contact rule, the first time you reach out should be intentional and creative. What you need is the perfect icebreaker to reconnect with him. A simple 'hey' isn't going to cut it. Something like:
"Hey, remember that awesome restaurant you took me out to for our 1st anniversary? What's it called again? I'd like to take a friend there."
Remind him of a particular moment and then ask him an innocent question — just keep it positive and purposeful. Make it impossible for him to ignore you. Once you start texting back and forth, remember to keep things exciting. In no time, he'll be eager to see you.
11. Keep Him Engaged
It's all about emotional connection. After a breakup, the emotional distance between you is at its greatest. If you want to get him back, re-establish an emotional connection. Work your way up from engaging texts to lengthy phone calls to casual dates. Bring up his interests and keep him talking.
You had excellent compatibility and chemistry when you first got together. Use that to your advantage. The key is to keep your interactions fun and engaging. He won't be able to get enough of you.
12. See Things From His Perspective
There's nothing more satisfying than feeling understood. Life's that much sweeter when you're surrounded by people who understand you. It's what we look for in our friendships and romantic relationships. Often, the opposite happens: we feel misunderstood - or, perhaps, we misunderstand others.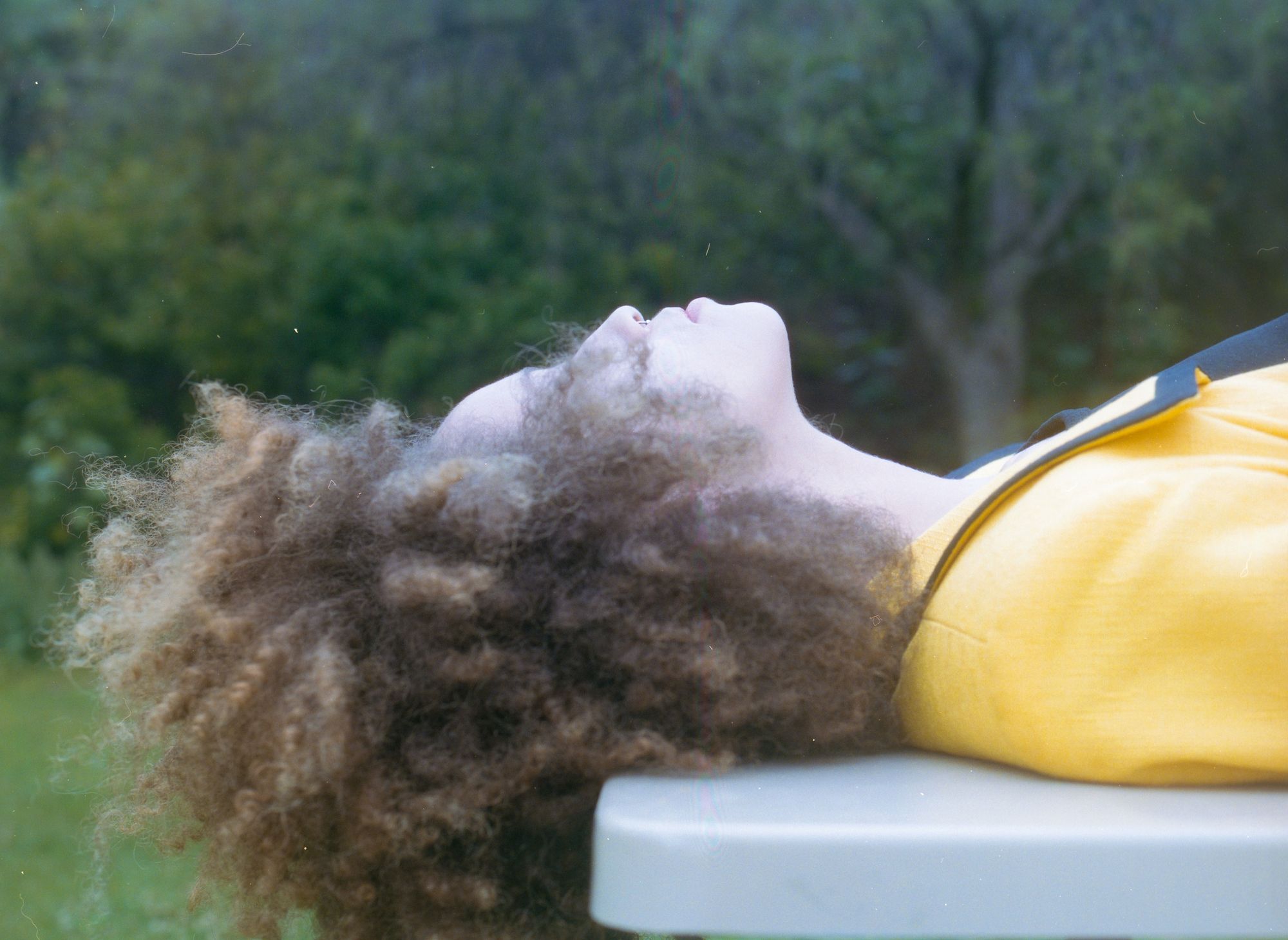 Try to see things from his perspective. Did he ever bring up his concerns? Did you make an effort to hear him out? This is the perfect time to reflect and share your discoveries with him. The entire experience might just bring you closer together.
13. Figure Out What He Wants
Sometimes a little understanding goes a long way. What does he want out of a relationship? What do you want? If you want different things, it's never going to work.
Find out what he really wants, pitch a compromise, and see where that takes you. You might just have him back in your arms.
14. Convince Him You Can Change
There's a reason your relationship hit a snag. Find it, and you may be able to salvage things. If you can convince him that you're willing to fix the issue, he might reconsider things.
He might be interested in giving things another shot if he knows you're actively working on changing. Positive change is one of the top reasons exes get back together. Don't make empty promises. You've actually got to make these positive changes if you want things to work the second time around.
15. Make Him Doubt His Decision
Playing the blame game isn't going to get him back. Take responsibility for your part in things. This shows maturity and emotional intelligence.
If you've got a plan in place to make sure the issues don't come up again, share it. It might just tip the scales in your favor. When he realizes that you're willing to make amends, he might start doubting his decision.
16. Get A Makeover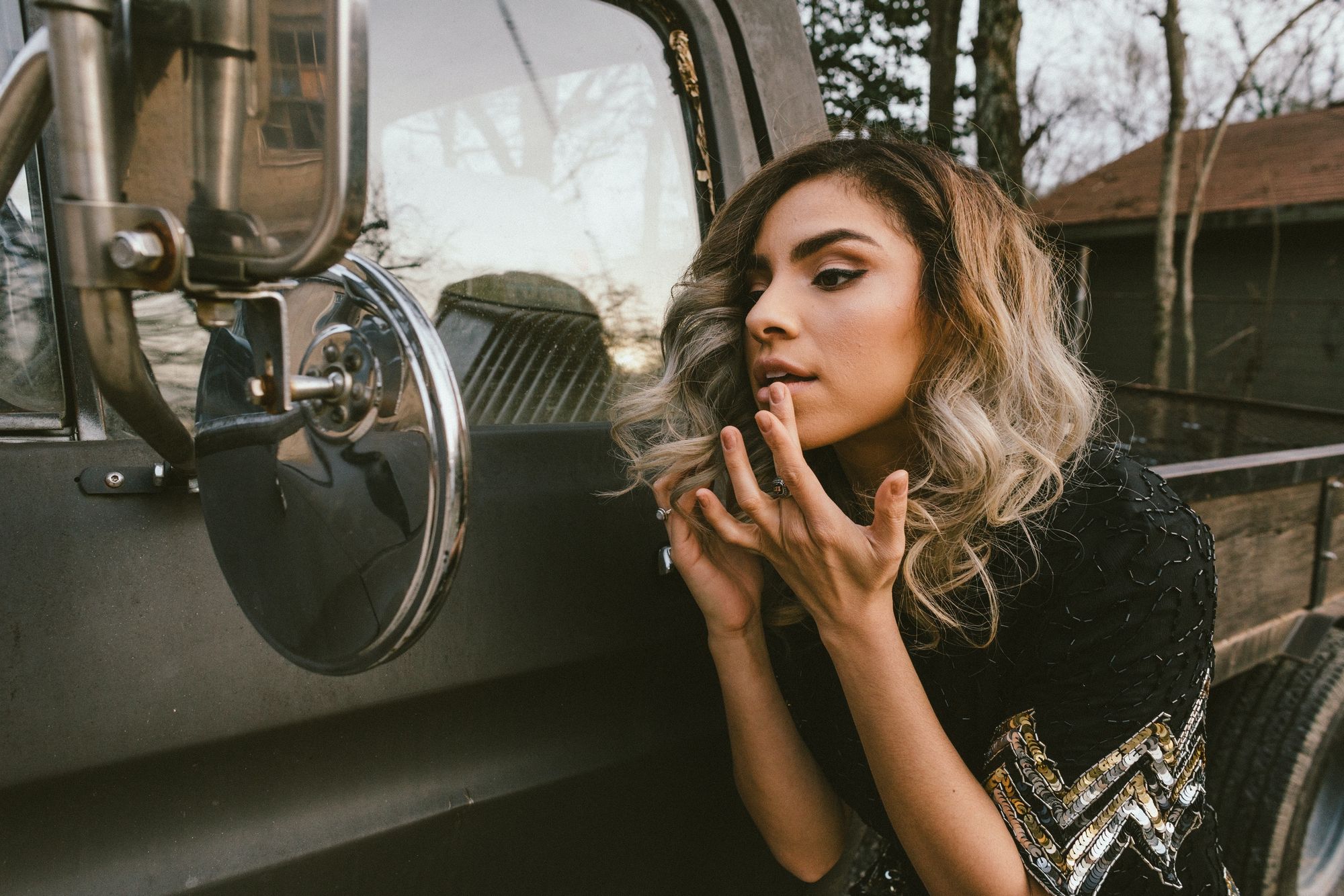 You might be feeling insecure. It's also likely that your self-esteem has taken a knock. But your ex found you wildly attractive before, and he probably still does.
The parts of the brain associated with visual processing become more active when a man falls in love. This explains why men tend to be attracted to a potential partner's appearance. Get a makeover and remind him of the gorgeous vixen he fell for. He'll be kicking himself for letting you go in the first place.
17. Make Him Miss You
You're going to have to get out of bed. Moping around isn't going to get him back. Showing him that you're confident and desirable will do the trick.
Work on your online dating profiles and get out there. Don't make it anything serious. You're just having fun and boosting your confidence. You'll remind yourself and your ex-bf how desirable you are.
If you're not a fan of online dating, ask friends if they can set you up with someone. If they're mutual friends, they might just let it slip to your ex that you're dating again.
Put your social media accounts to good use. Let him see how much fun you're having without him. He's definitely looking; the stats show that 88% of us use social media to stalk an ex, especially when the breakup is recent. Even if your ex isn't on social media, he's bound to get wind of it through mutual friends.
18. Bump Into Him
If you've been bugging your ex, you might want to wait a week or two before 'accidentally' bumping into him. Look your best and radiate confidence.
Make him wonder about the reason behind your sudden transformation. To make him curious and quite possibly a little crazy, casually mention something you did with a new male friend in passing.
19. Ask Him For A Favor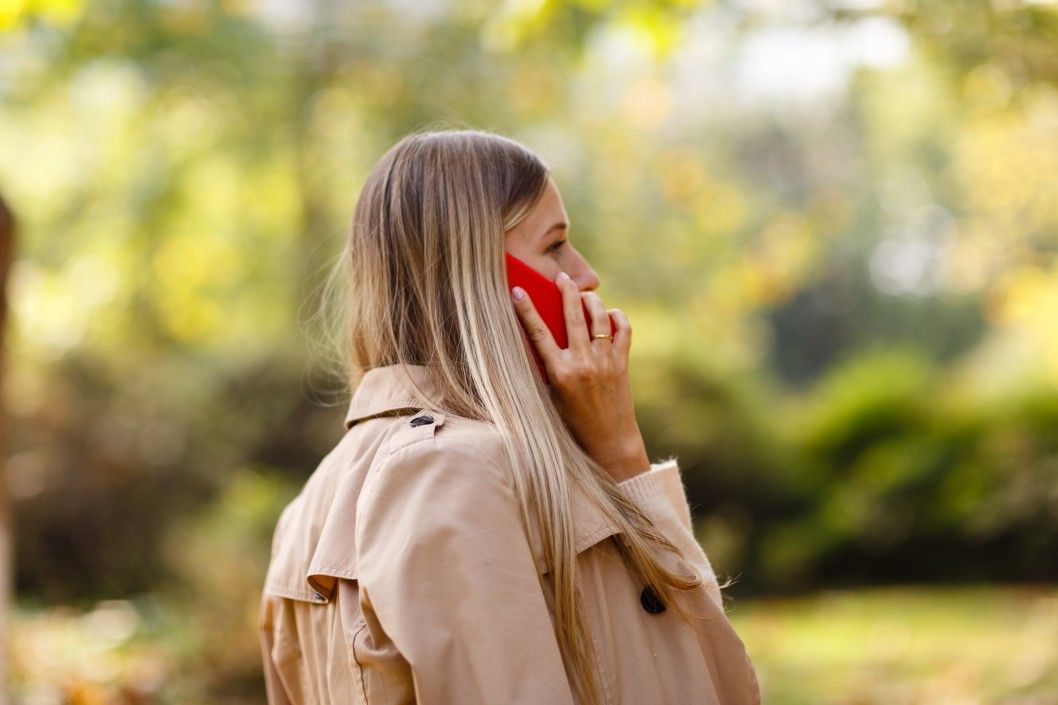 Appeal to his need to be needed and ask him for a favor. Be creative. Don't make it too obvious that you just want to see him. If he agrees, your chances are great. It means he still cares. When you see him, pay attention to his body language. You know your specific situation; decide if it would be appropriate to turn on the charm.
Nothing says 'I want you' more than a heated gaze. A genuine smile can melt his heart. A slight touch can set off a few sparks between you. Flirt with him, and if he flirts back, there's hope after all.
20. Make Him Feel Good
Did he make the best pasta? Was he really good at DIY tasks? Have a go at these things and send him video or photo evidence of you epically failing. Throw in a few compliments
"I tried to make Alfredo, but it just doesn't taste as good as yours."
"I wish I was half as good at this whole DIY thing as you are."
When you do this, you're appealing to the male psyche. He'll be so flattered that he might just offer to help you out.
We're naturally attracted to people who make us feel good about ourselves. If they genuinely praise us for things we work hard on, the effect is even stronger. Keep the praise going; just don't lay it on too thick—you'll sound disingenuous. In no time, the constant dose of positive reinforcement will draw him to you.
21. Stay Cool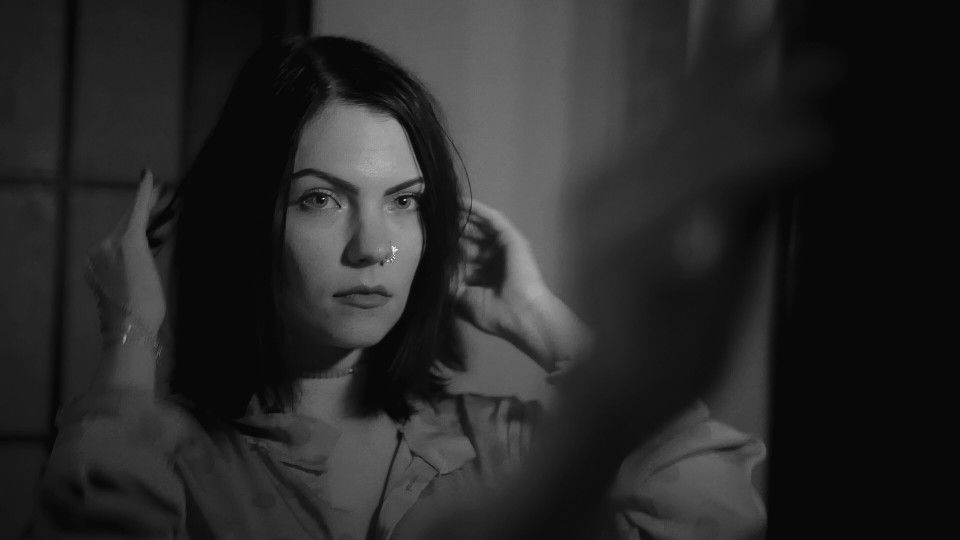 Stay cool and behave like the high-value woman you are. Even if your ex is in a new relationship, resist the urge to panic. There's hope.
In fact, 50% of all broken relationships are salvageable. If your breakup is fairly recent, he's in a rebound relationship. His new girlfriend is nothing more than a distraction to help him cope with the painful breakup.
22. Use The Law Of Attraction
The law of attraction can help you manifest your ex back. Figure out why you want him back, and be clear about your intentions. Remember, getting your ex back isn't a need. It's a want. Your thoughts and actions shouldn't come from a place of desperation. They should come from a place of self-assurance, confidence, and positivity.
Understandably, some days will be harder than others. But try not to let negative thinking sabotage your efforts. Use positive affirmations to shift your mindset.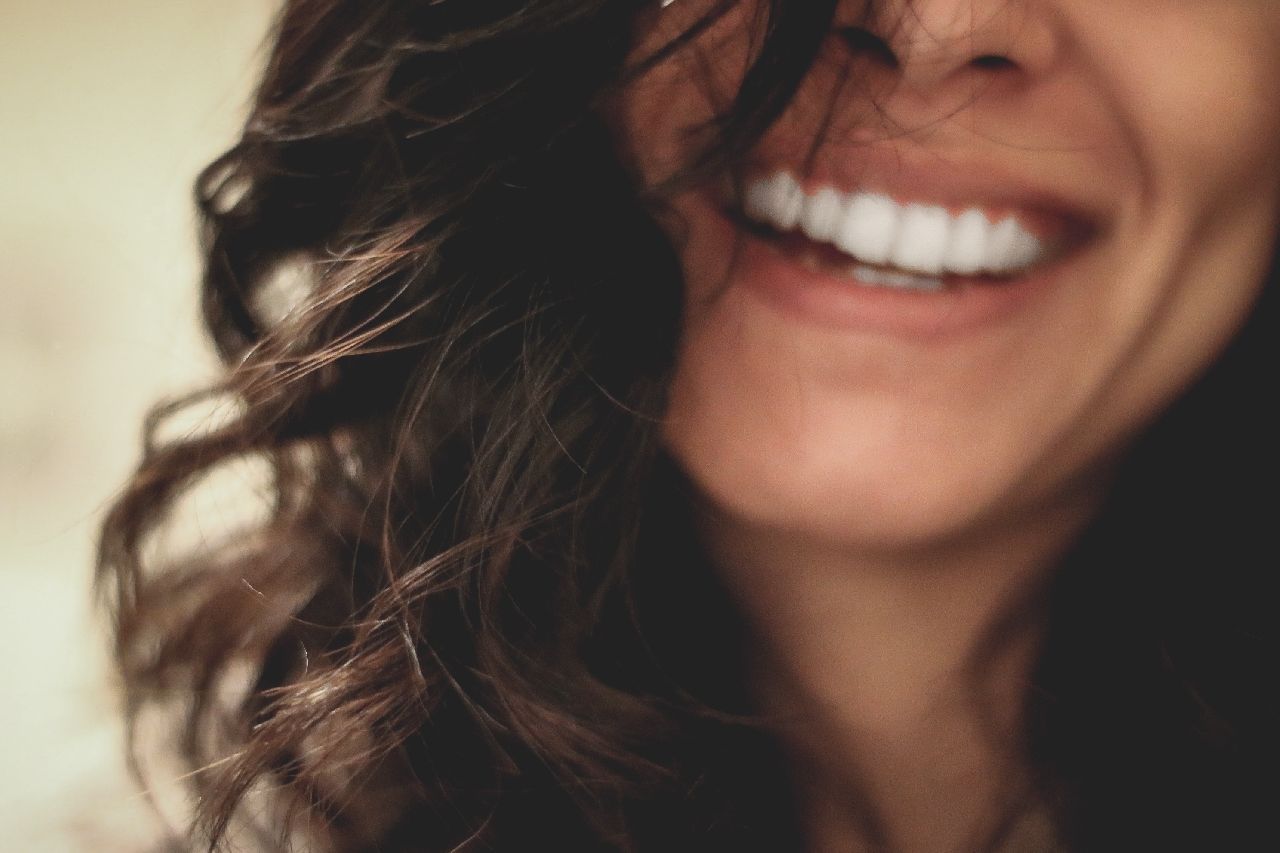 23. Invite Him Out For Coffee
Maybe the opportunity to talk in a non-threatening environment is just what you need to smooth things over. Be bold and invite him out for coffee.
If you'd rather not risk scaring him off, tweak your approach. Appeal to his ego. If he's good at something, ask him to help you with that. You know his strengths. Frame the coffee date as an opportunity to get his advice or pick his brain on an important matter.
24. Make Him Jealous
This sounds a tad manipulative but making him jealous works really well. The key here is subtlety. If he suspects that you're playing the jealousy card, he won't regret breaking up with you. Make new friends and make it look like you're moving on. If he still has strong feelings for you, the prospect of losing you for good might compel him to reach out.
25. Appeal To His Senses
Think of how a whiff of lavender reminds you of him or how the sight of your couch takes you back to cozy movie nights. When it comes to human psychology, the power of the senses cannot be overstated.
Tap into his senses with reminders about romantic moments you shared in the past. Use a simple text message to transport him to better times. Mention that romantic getaway you took together. Get your ex thinking about it and let his imagination do the rest. Chances are, he won't be able to get you off his mind.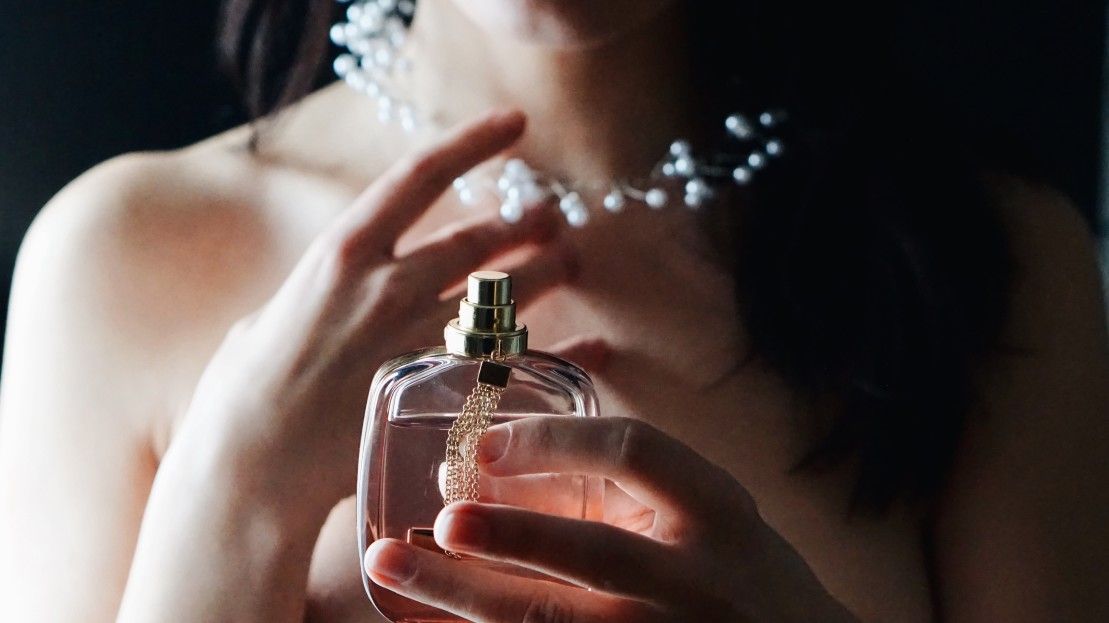 26. Send Him A Picture
Look through your photo album and share a picture of a place where you shared an intimate moment with him. Include a sincere text about how you're thinking about that particular moment.
It could be the view from your most recent vacation or even a romantic dinner you shared at a fancy restaurant. Any photo of you making physical contact works great. The goal is to trigger his memories and get him to miss you. If you're afraid of coming on too strong, add some light-hearted humor to your text.
27. Draw Him In, Then Pull Back
This might seem counterintuitive, but it works like a charm. Use sneaky tactics to make your ex nostalgic about your relationship.
Once your ex starts thinking about the good times, pull back and make him miss you more. The male mind loves a challenge. Your unavailability will drive him crazy, and soon he'll be chasing you.
28. Invite Him Out To Do Something Exciting
Doing something new or exciting releases dopamine, a hormone associated with romantic love. This means you can take advantage of the power of excitement to create feelings of love.
Got a few exciting items on your bucket list? Invite him along. You might just reignite that spark between you. If you think he'll be suspicious and turn you down, rope in a few friends and make it a group thing.
29. Set Up A Casual Get-Together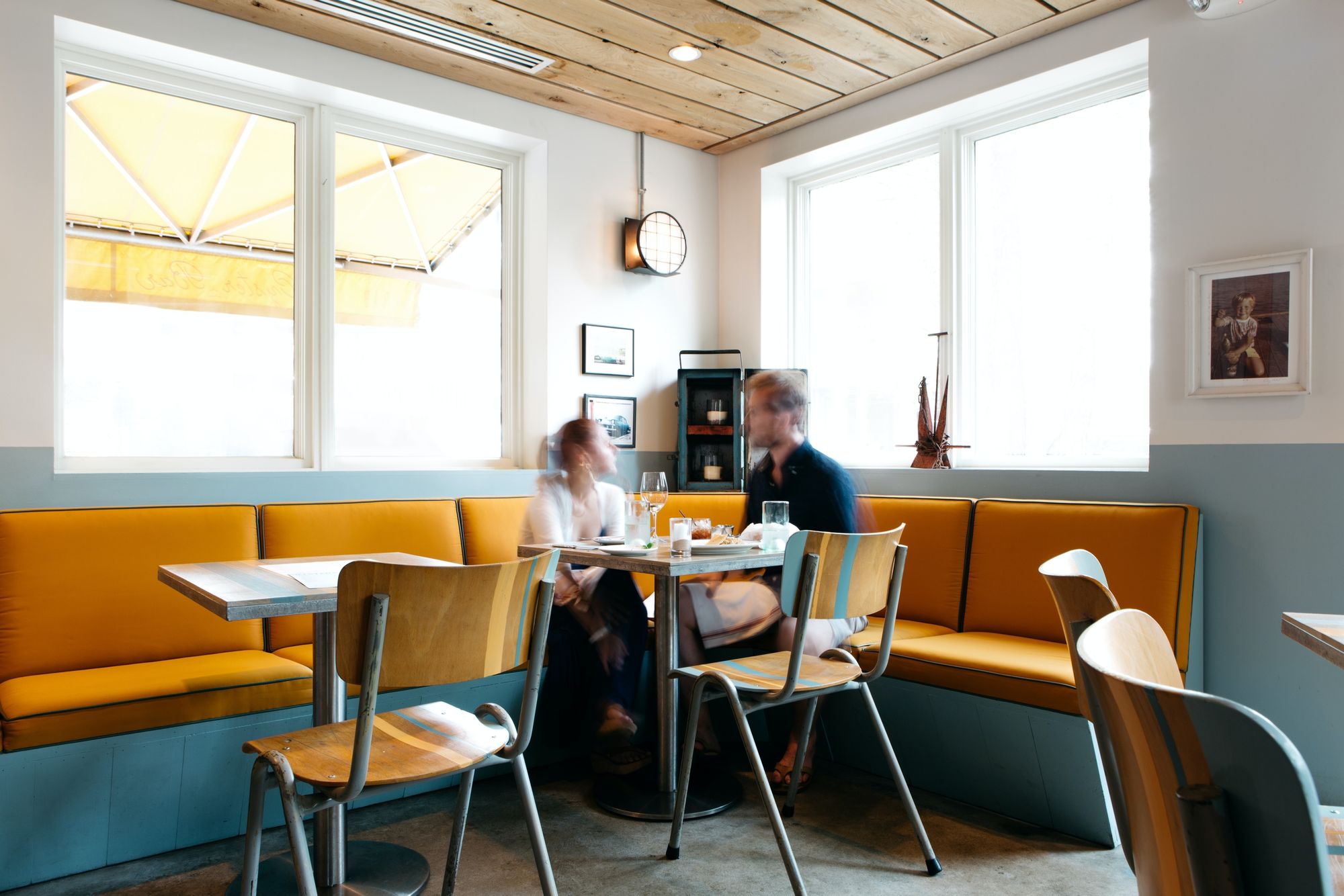 Setting up a meet-up with mutual friends is a sneaky way to see your ex. Keep it casual and let your mutual friends know that you don't mind if they invite your ex.
The trick is to be nonchalant and make it seem like you're totally over him. You can be sure that one of your friends will invite him. As for the actual meet-up, be cool and treat your ex like a friend. Have a positive attitude and make it seem like you're doing really well without him.
If you really want to trigger him, invite a guy you've been on a date with and introduce them as a friend. Leave it up to speculation whether you two are dating or not. You'll send his mind into overdrive, and he'll start to wonder if he's lost you for good.
30. The Late-Night Reach Out
Don't try this one if you aren't on speaking terms. You'll only come across as a creepy ex-girlfriend. Everyone knows what it means when their ex texts them in the middle of the night. The implication is so strong that you don't even need to hint at anything steamy to make his heart race.
Keep it short and mysterious. A simple ' thinking of you' could get his imagination running wild. Gauge his response and take it from there. You could be in his arms as early as the following day.